Morgan Rushworth PBXS CNC Hydraulic Press Brake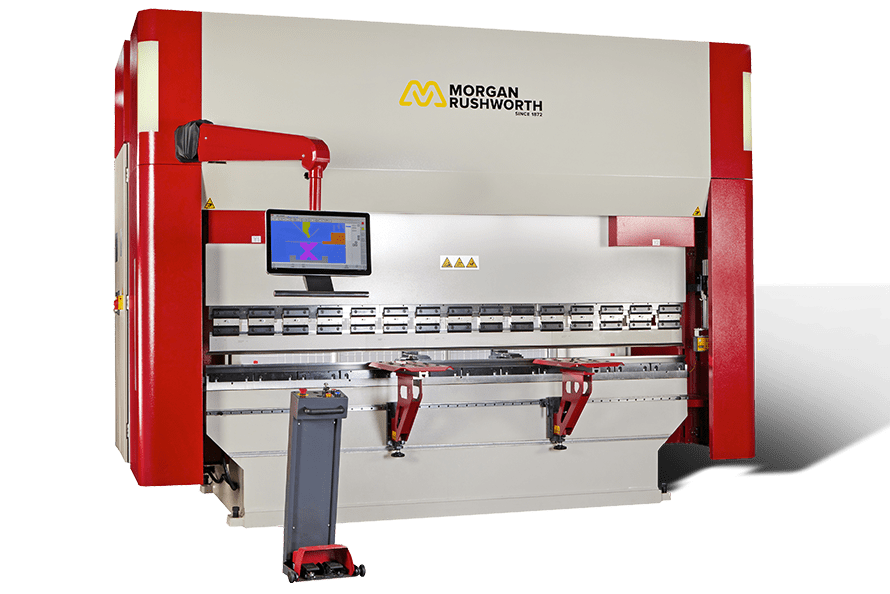 The Morgan Rushworth PBXS CNC hydraulic press brakes are fitted with the ESA S875 CNC Control featuring a 21" touch screen and both numerical and 2D graphical program entry. While data input into the CNC Control is very rapid, there is also the option of preparing the production off line on a PC with the software provided, enabling feasibility checks prior to production.
All axes are fully synchronised and accurate 0.01mm utilising proportional valve technology. Monoblock welded steel frame ensures minimum deflection under maximum load.
The range covers models from 40 tonnes through to 1000 tonnes capacity with bending lengths from 1250mm up to 8100mm in the standard design.
A comprehensive range of options are available to fully tailor the machine to requirements.