6IX Process Design Ltd, based in Somerset, are manufactures of stainless steel tanks, vessels and processing systems for the brewing and dairy industries. We spoke to Sam Cabell, Managing Director about their recent machinery acquisitions, including a set of Morgan Rushworth DPBH-4 2550/280 Plate Rolls, a Bianco 420 MS Bandsaw, a Meyer SR32 Pillar Drill and an Almi AL100 Tube Notcher (Linisher), upgrading old, tired and 2nd hand machinery for a set of new.
"Yes I would recommend your machinery, and yes I have, already!"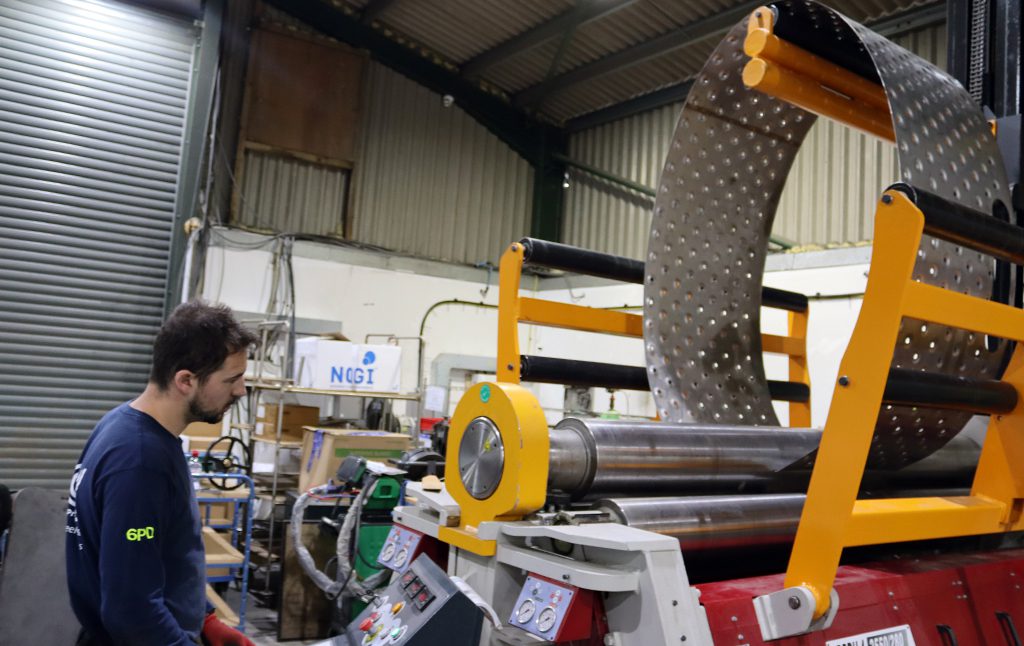 How did you hear about Selmach and why did you choose them?
Selmach come recommended to me by another company that I used to worked with, they put me in touch with Hugh, and we've been speaking for the last 3 or 4 years, but obviously this year we've had a major investment into the business, which is why we've uprated a lot of our machinery.
What was the reason(s) that the business considered this machinery in the first place?
The reason for us getting new machinery was the old machinery we had was tired and was a lot of stuff that I'd bought second hand when I initially set-up the business on my own. Now we've got more investment, more backing, its freed up more money which meant we could invest in decent equipment to see us through to the next 5 or 10 years.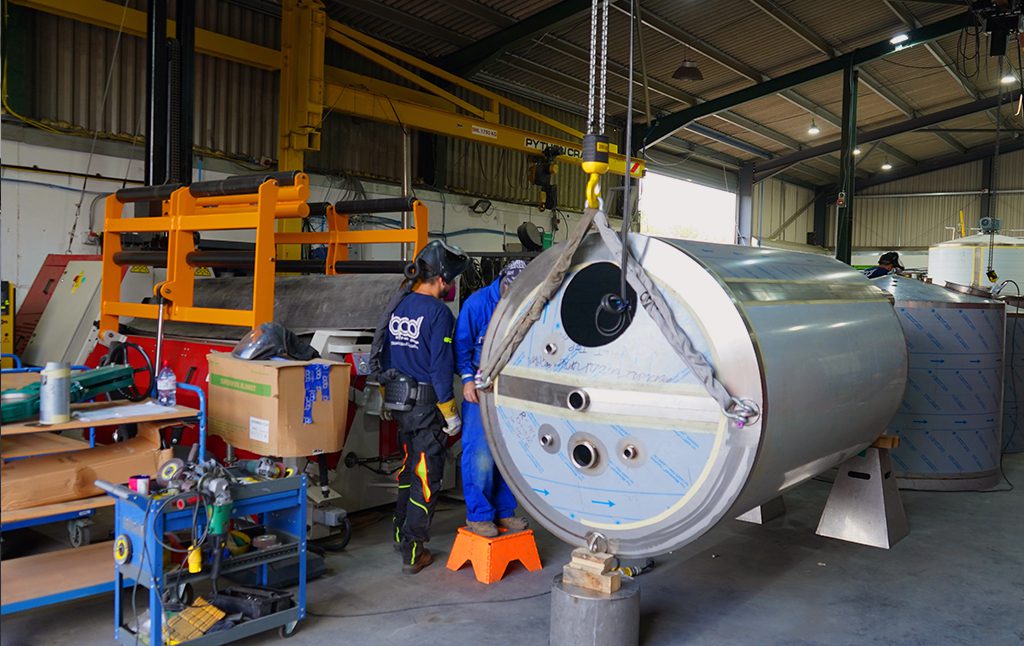 What machinery have you purchased from Selmach Machinery to solve that?
So from Selmach this year we've bought a brand new set of Morgan Rushworth CNC Rolls, 2.5m wide to roll up to 10mm stainless steel. Also, a Bianco Bandsaw, a Meyer Pillar Drill and a Linisher.
How has the machinery worked for yourselves?
We haven't had any problems with any of the machinery we've had from Selmach so far, back room staff are great as well. So before this machinery, the machine we had before was a Morgan Rushworth set of rolls, but it didn't have any of the hydraulic support or guidance, so we've turned rolling from a 4 man operation into a one man operation. SO it's saved a lot of hours in the workshop, same with the bandsaw really, that's all automated now, before it was a handheld one. That's definitely a massive plus for us as well. The pillar drill we had just really wasn't up for it, it was an old belt driven one and old thing we bought 2nd hand obviously that one now we've got is geared, and we didn't have a linisher before. That's a new piece of kit for the guys in the workshop which has improved how we can put together the handrails and guide rails.
How was the experience with Selmach while you were being quoted / advised and delivered?
It was Warwick I dealt with on the actual quoting side of things, the rolls were specified by Bruce, but Warwick put together the whole quote together for us. Again, absolutely great, fantastic, he came back to me on every question we had within a matter of days, and I'd like to think it was quite a quick order to be fair once we got it over the line.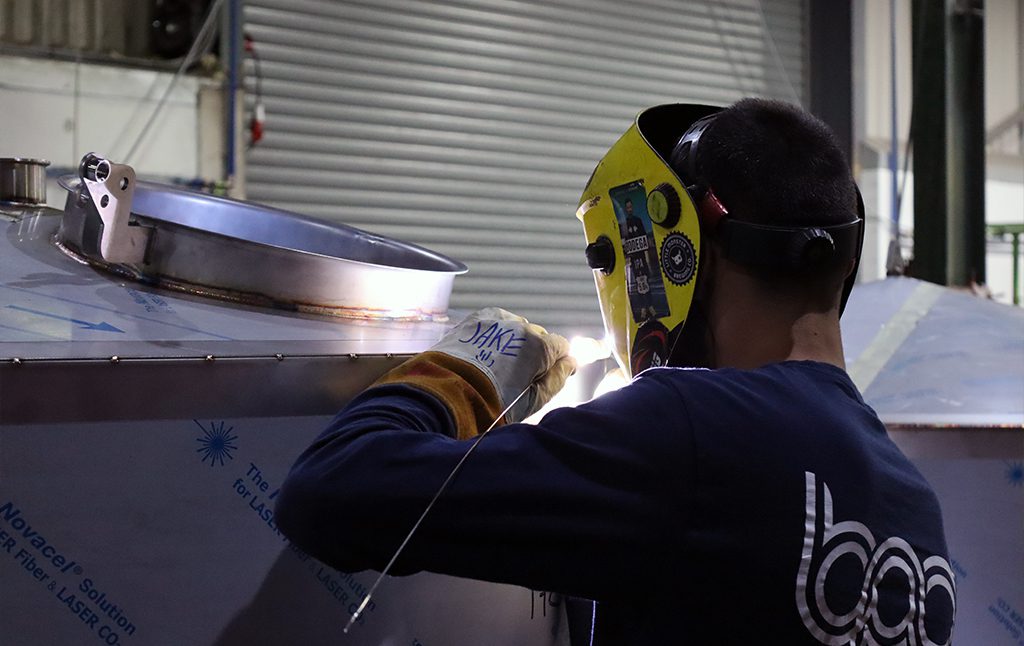 What about aftercare and service?
If I were to pick up the phone now I know Hugh, Bruce or Warwick will answer not a problem. We haven't had any issues with the equipment. The guys who came down to commission it, the rolls anyway, were in and out within a couple of days. It might be mentioning in the past the last set of rollers we had were damaged in transit, but Selmach took the old roll out, got it machines on a special lathe and got it back to us within 3 weeks apologising, even though it wasn't their fault, but again, great service.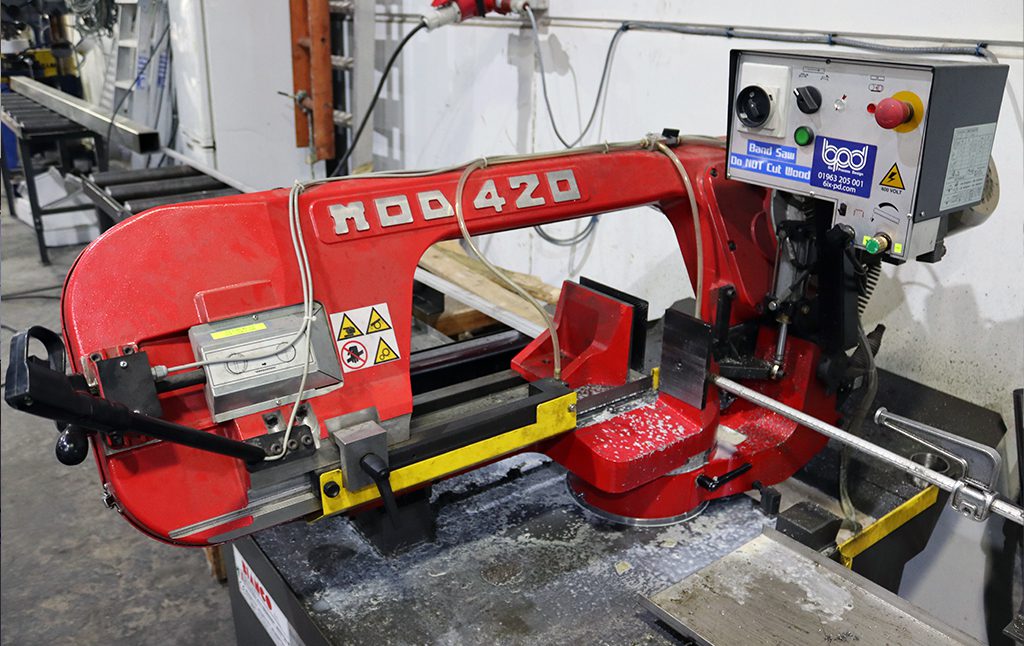 Any future machinery considerations?
Brake Press [Press Brake], in the future, and we're waiting for our laser machine to get commissioned, and then that will kind of go hand-in-hand with the laser machine to have a brake press here. There might be the potential for a guillotine in the future, but for now we'll see if we can utilise the laser cutter.
Would you recommend Selmach and our machinery?
Yes I would recommend your machinery, and yes I have, already!
Published 14th September 2022