Promotech PRO HP Hydraulic Portable Punching Machine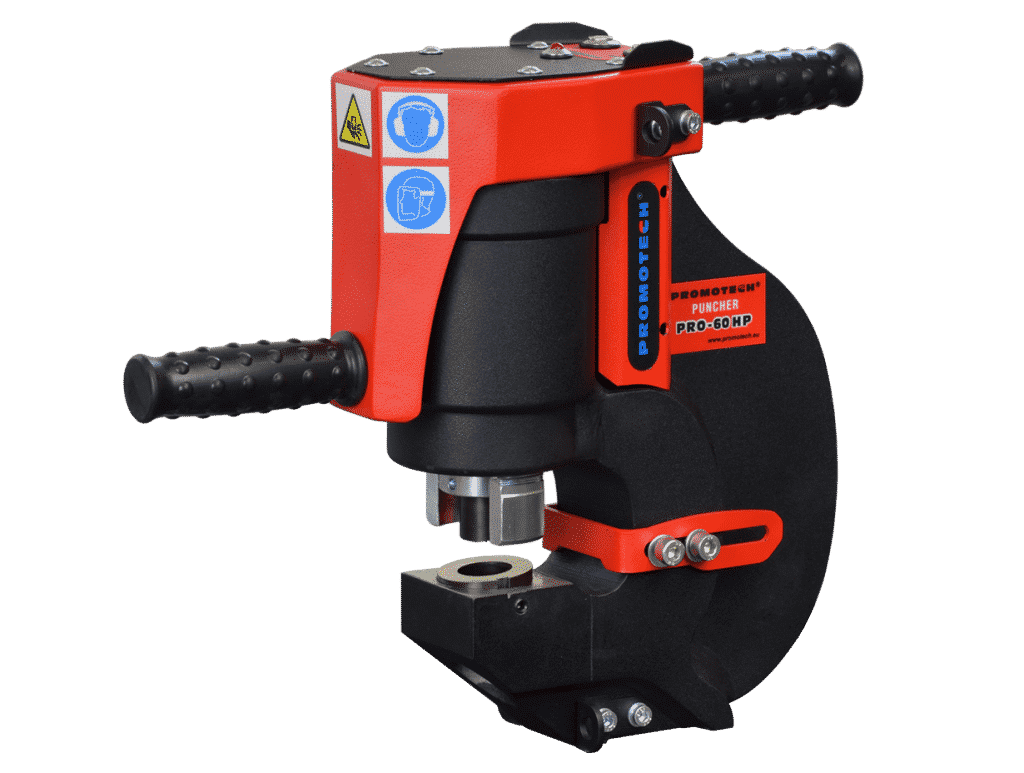 The Promotech PRO HP portable punching machines are ideal for the punching of I beams that are too large and heavy to be processed with fixed steelworkers and punching machines. There are also considerable time savings and consumable cost savings compared to traditional magnetic drilling machines as well as the advantage of being able to also punch square and slot holes too.
We also sell Punches and Dies for the Promotech range on our tooling website. Not sure which you need? Speak to our sales team.