Selmach Machinery is a specialist supplier of metal working machinery & equipment in the UK, stocking a wide range of both new and used machines.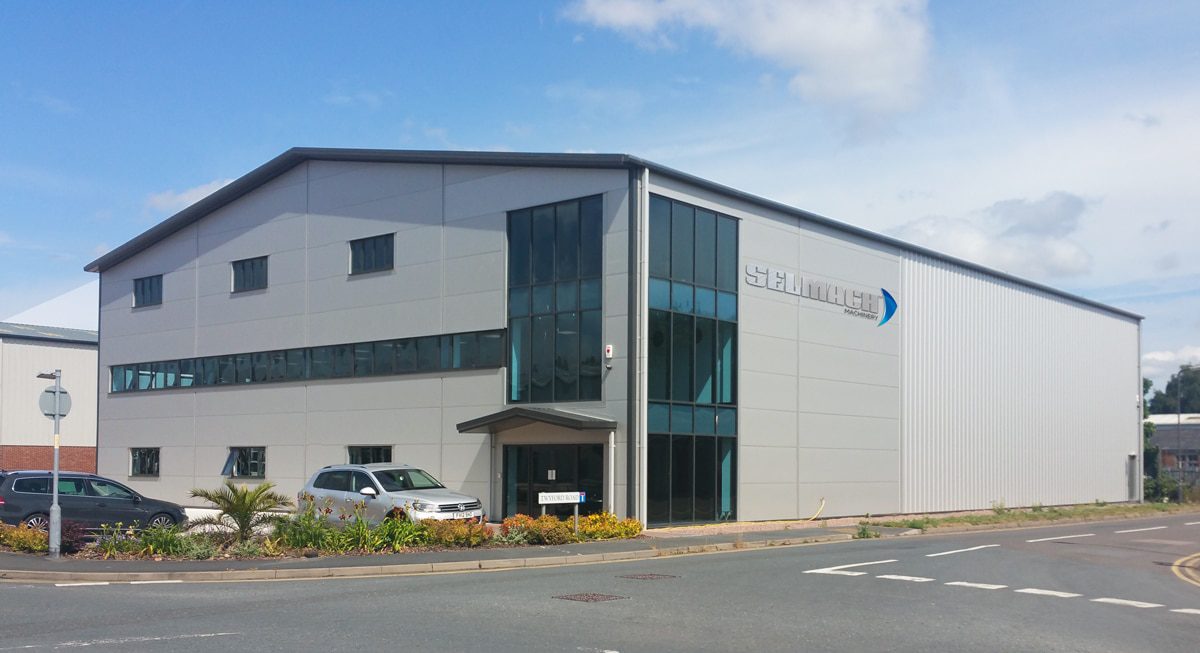 Nothing builds long term relationships like an ethos of integrity, industry knowledge and trust…
That was true back when started in the 1800's and it's true today. The marketplace still needs the very best quality metalworking products, combined with an in-depth understanding of what our customers need, their budgets and the solutions that work best.
Today's industry has transformed over those two hundred years but our ethos has never changed. Now, just like then we are a well-recognised UK market leader supplying all types of metalworking machinery.
Our customers rely on us, to provide everything they need, from their first enquiry, then making sure they have the right product at the right price and finally, to installation and specialist after-sales care and support.
Our Values
Building trust through impartial help and advice and tailoring our services to what our customers want. Using our wealth of experience and industry knowledge. Our proactive commitment to the very best after sales care and support and providing the very best solutions for Great Britain's sheet metal and fabrication industry.
Our Vision
To be our customer's first choice and trusted partner for the supply of metalworking machinery and consumables and to be recognised as a proactive organisation, taking pride in every one of our customer's individual needs.
Five Reasons to Buy From Selmach
A world of choice
Whether you need a single consumable part, or an entire workshop we pride ourselves on being able to offer exactly what you need. Our range of new machinery includes everything you might ever need from Hand Magnets to state-of-the-art CNC fiber laser machines, while our tooling and consumables are in stock and shipped quickly. We also stock an extensive range of used machinery, all backed by our first class after-sales service.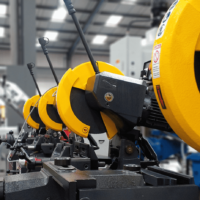 Our industry knowledge
We have been around since the 1800's so it stands to reason that our heritage is important to us, but that doesn't mean we have rested on our laurels. Today's industry has changed beyond all recognition from those early days and our industry knowledge has evolved at every step. Our specialist team can offer the trusted help and advice you need whilst our industry experience ensures you have all the tools to make an informed decision at every step, from our first chat to delivery and installation.
Specialised solutions
We don't just sell our machinery; we know it inside and out so recommending the right thing for you is second nature. Technology evolves and so does your business so forward-thinking solutions can future proof your services. Poor advice, incorrect machinery and outdated technology can cause damage to you and your business. Selmach go above and beyond to make sure that doesn't happen.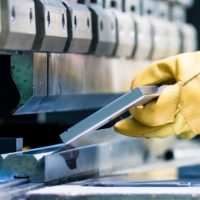 A brand steeped in history
Our heritage and place in the UK marketplace mean the world to us; back in the early days of Morgan & Rushworth our brand inspired confidence in an industry that demanded the very best. Today our portfolio is considerably larger but the ethos is exactly the same, we offer machinery that inspires confidence and we partner only with the brands that do likewise. We believe in exceeding expectations and lasting relationships built on trust, then and now.
See for yourself
We know that machinery is not bought on a whim, it takes time and money. That is why we have a wide range of machinery available to try at our national showrooms, places where you can see for yourself the equipment you want and decide whether it will fulfil your needs. We can offer live demonstrations working with the designs and materials you need, and an opportunity to chat with our specialist team, helping you to eliminate doubt and make the right decision for you.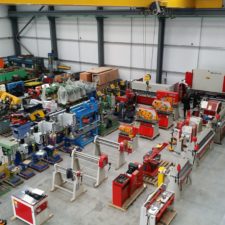 UK Machinery Group, the nations local machinery supplier for metalworking machinery.
The UKMG group has three branches; Selmach Machinery in the South East and South West, Bison Metalworking Machinery in the Midlands, and RS Machinery in Scotland.
The UK Machinery Group is a well recognised market leader supplying all types of metal working machinery. We have an established track record of distributing high quality fabrication, sawing, engineering and sheet metalworking machines for some of the biggest manufacturers worldwide. We are confident that the group has been built up through the strong emphasis on a personal supplier-customer relationship, first and foremost in the group's ethos.