Meyer Turret Milling Machine 415V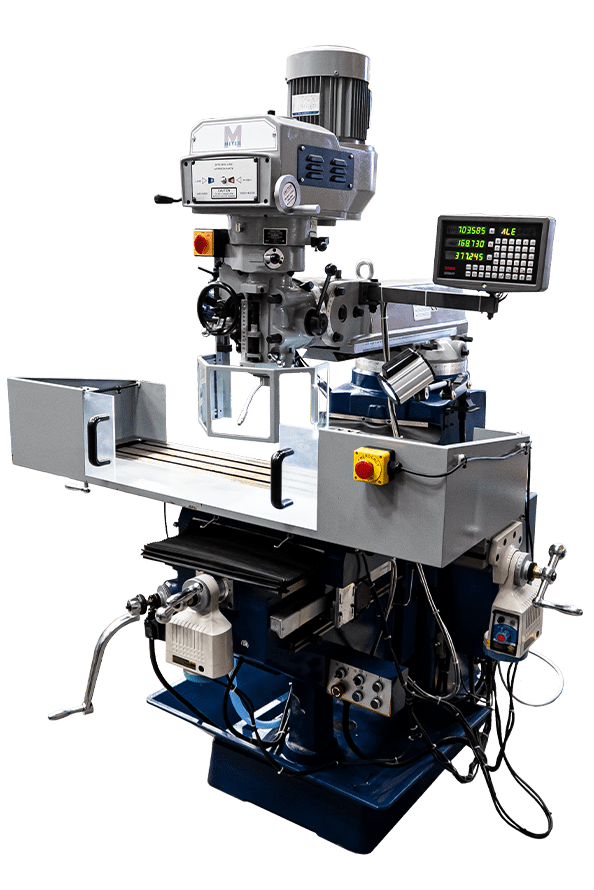 The Meyer Turret Milling Machine 415V are high precision, very accurate and extremely versatile turret milling machines. The turret head can be inclined upwards and downwards, rotated in both vertical and horizontal planes, clockwise and anticlockwise. Each angle can be finely set due to the degree scales for all three variations. X, Y and Z axis are easily and accurately controlled by both the hand wheels, with micrometer scales which can be zeroed, and the intuitive DRO system.
The 220RX model takes R8 tooling whilst the 375S and 560S models driven by powerful motors take ISO40 tooling. Belt driven variable power feed with fast override button is fitted as standard to the X axis on the 220RX models and to X, Y and Z axis on the 375S and 560S machines.