Curvassi MTX 32 / MTX 32H Bow Top Fencing Bending Machine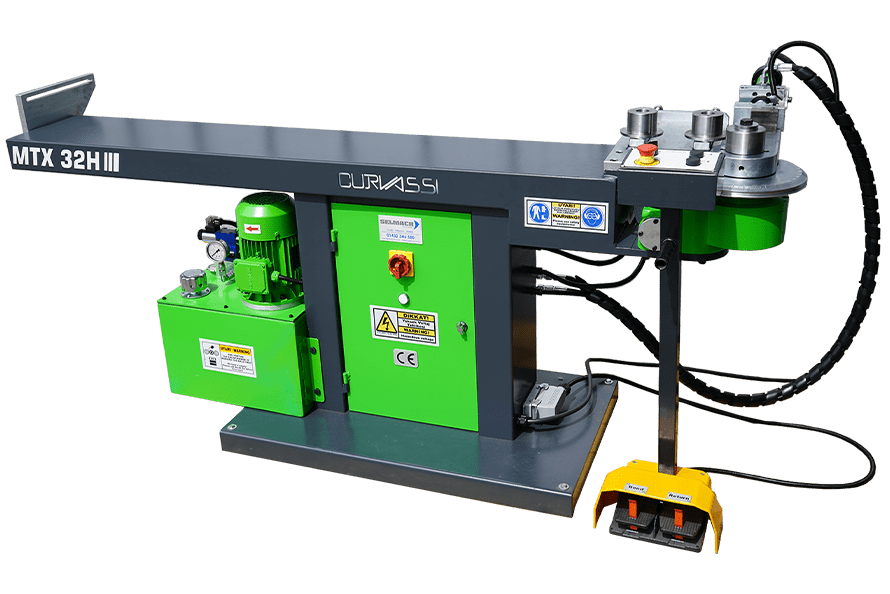 The Curvassi MTX32 is our entry-level mandrel tube bender, capable of fast, accurate 180 degree bending. Available with a manual vice, or a hydraulic vice for increased efficiency. We can supply this with specialist tooling (vice and internal diameter former); allowing you to bend hollow tube or solid round or square bar into a perfect bow top. The machine can roll 3no of 12mm solid bar at a time, at just 4 seconds per bending sequence. Available with either a manual vice, or increase efficiency and ease of use with a fully hydraulic vice to make it easier for the operator with automatic mode.
Tooling options can allow for making bow tops from up to 18mm solid round bar and square, or hollow tubes.
These Bow Top Fencing Bending Machines are ideally suited to production environments, as a 180° bend is performed within just four seconds.