MMK Engineering Ltd, based in Devon, work across the full spectrum of engineering, from designing small components to assembling entire end-use products and machinery. We spoke to Rob Jeffrey, Design Engineer, about the assortment of machinery they've received from us, including their Ajan CNC Plasma, Morgan Rushworth XL Fibre Laser, SBR Rolls, HSGS Guillotine and HFP H-Frame Press. Machinery brought in to enhance their in-house capabilities and save money and resources.
"They are on the price, they are on the back up, it's fantastic. Yeah. I'd recommend Selmach to anyone."
How did you hear about Selmach and why did you choose them?
So I believe the managing director came across Selmach when he was looking for his first CNC plasma cutter. This was a couple years ago now, and since then, the majority of our kit has come from Selmach.
What was the reason(s) that the business considered this machinery in the first place?
At MMK, we pride ourselves on being very reactive. Mainly the site work we do, if something goes wrong, they need something, we can do it almost instantaneously. Now, when we had to rely on profiles and other objects we had to outsource, it meant we had lead times on everything. So by buying all this kit recently, it just allows us to bring everything in-house. It means we can be reactive. It means we can give the customer what they want when they want it.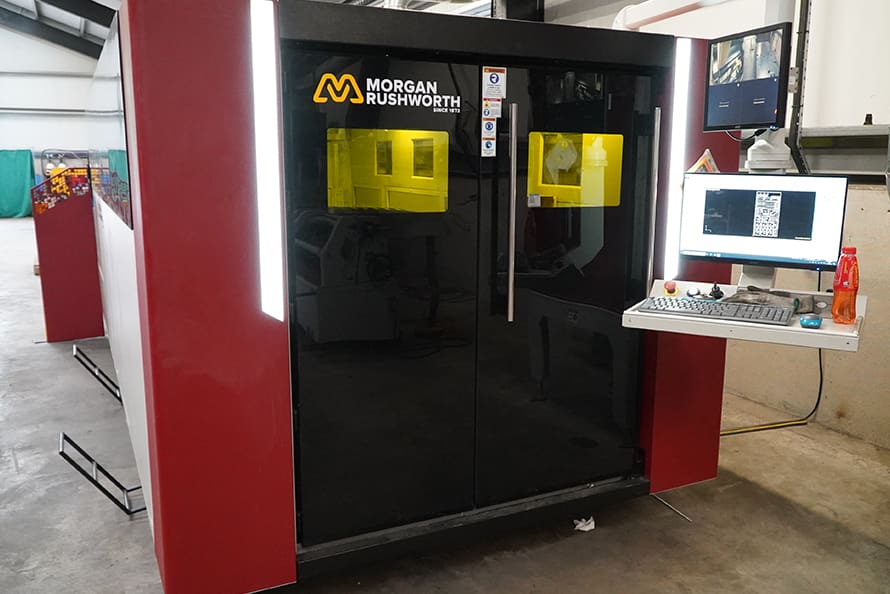 What machinery have you purchased from Selmach Machinery to solve that?
In the last two years since we've made contact with Selmach, the first thing is a CNC Plasma Cutter. It was an AJAN plasma table 3m by 1.6m from memory with the capacity of plasma cutting out to about 25, 30 millimetres. And then it's got the flame cutter head on it, which will go up to about 200mm thick slug of steel. And then from there, it's kind of monopoly. We've recently had a guillotine off you, 3m wide guillotine with capable of cutting 6mm, a set of roll, 1250mm wide rolls capable of rolling 5mm mild steel, a 100 tonne press in our machine shop with a large table on it. That's quite an impressive physical press we've got out there. Oh, and of course we've got the 3 kilowatt Morgan Rushworth [XL] Laser, XL 1500mm (1.5m) by 3m bed on it, with a changeover bed as well. Yeah that's our latest purchase. We can say cut from 200mm and we can laser cut down to 0.8 millimetre mild steel it's fantastic.
How has the machinery helped the business?
Typically when we buy your kit is because it's a slightly better value for money, than some of your competitors. But that's not given us any issue. It's worked flawlessly, works when we want it to. And, you know, you look at the quality of that laser cutter, the cut is comparable to when we were buying in profiles, or that plasma, the speed, the efficiency. We don't have any trouble, any hiccups with your kit. It works when it needs to. It's a real credit to Morgan Rushworth I would of said.
How was the experience with Selmach while you were being quoted / advised and delivered?
I think you've got a very good salesman. I think he's very clever and very witty and is typically always able to make a purchase. Yeah, we, we haven't looked to be fair elsewhere since we've come across Selmach, we've had no need to. That shows that you are supplying it, you've got the back up. You are ticking the boxes for us at the moment.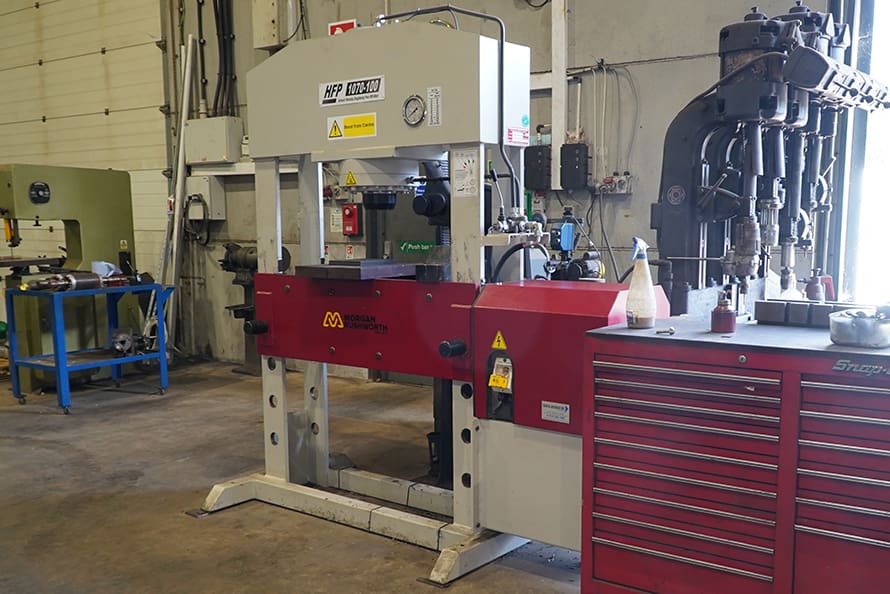 What about aftercare and service?
So after care and service from Selmach is spot on. We, we have the plasma, we have the laser which have been fairly new to us tools, you came down, you've trained us. Unfortunately, we're down the end of a world where we've got slight power issues. So initially, that gave us a lot of issues. But with your back up, now we're running on a generator. These machines are flawless and your back up. If we have an issue, you know, WhatsApp groups, phone calls you're there, in minutes, to help us out. Typically over phone you can help. So most of our lads here are fairly mechanical, if there's an issue, we can resolve it in-house. In terms of back up, yeah, we can't fault you. And not just that but Calvin on sales with spare parts. You know, when we've had things fail typically our own fault, we've crashed it or whatever, within a day or so. Yeah. We've got a spare part down here. Intuitive to fix. Dave will talk us through over the phone how to fit it back up running again. Yeah back up, spot on with Selmach.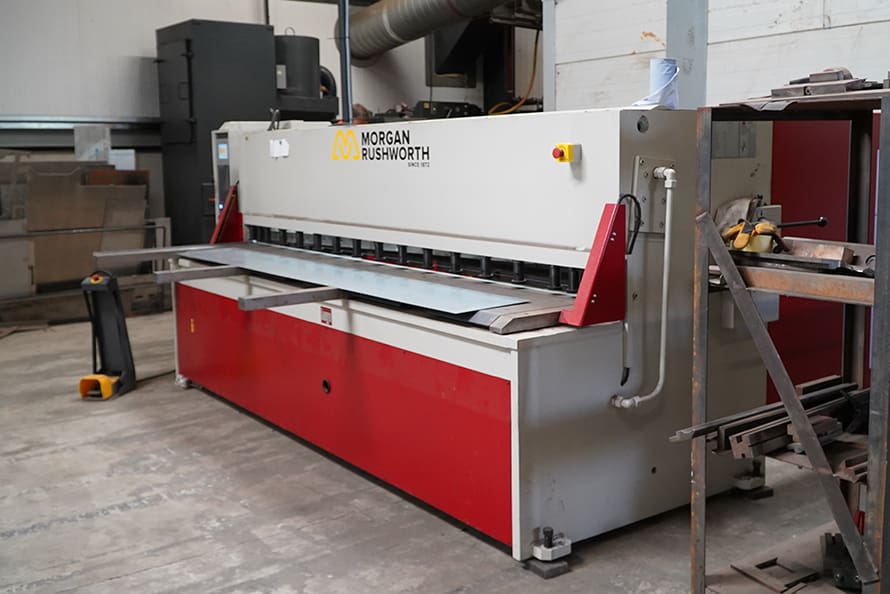 Any future machinery considerations?
Selmach have kindly brought down to us a laser welder for us to try out now there's a potential of a sale for that in the future. Maybe not this 12 months, but maybe next 12 months. We were on the discussion of having some larger rolls a little while back. The rolls we've got at the moment, we've got some real heavy duty rolls out there, but the Morgan Rushworth ones are only capable of 5 mm. And they're so good, that our old rolls are starting to look a bit ancient, so we might look to update our rolls in the coming future. But yeah, that's kind of where we're going, we're going bigger all our kit is going bigger at the moment.
Would you recommend Selmach and our machinery?
Hopefully from rest of the of this spiel you've picked up that I can't talk high enough of Selmach. They are on the price, they are on the back up, on the installation as well when you look at the actual duct work and the cabling and everything which goes with the kit, you're not just selling us a bit of kit you're installing it for us well. It's fantastic. Yeah. I'd recommend Selmach to anyone.
Published 13th October 2023