Morgan Rushworth XPH Hybrid CNC Press Brake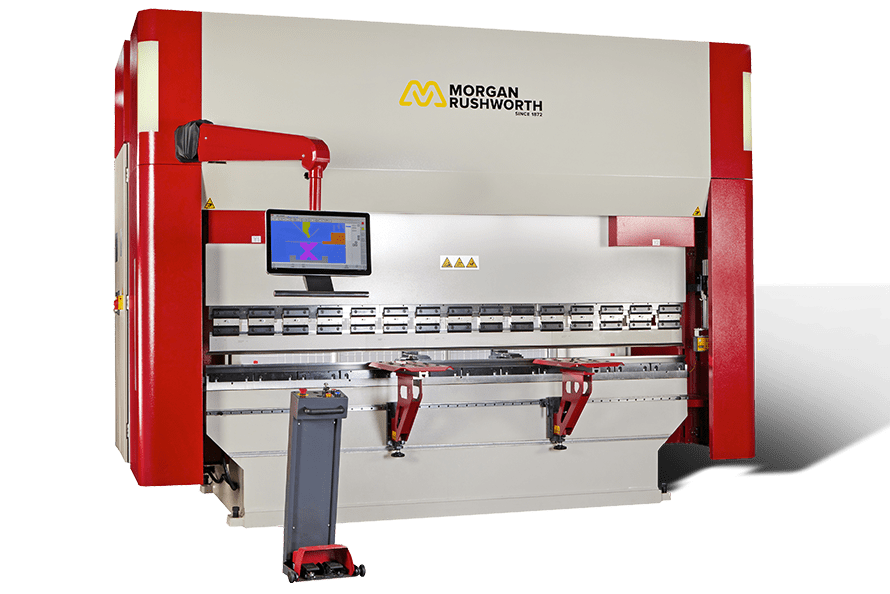 The Morgan Rushworth XPH range of hybrid press brakes are designed with an individual electro-hydraulic servo drive system for each of the left and right cylinders. With this system the hydraulics run on demand when the foot pedal is activated, rather than having a pump running continuously. This results in lower energy usage than a standard hydraulic machine as well as faster cycle times and extremely high accuracy.
All models are fitted with the ESA VIS-875W CNC control featuring a 21" touch screen and both numerical and 2D graphical program entry. These machines follow a rigorous design and manufacturing process to ensure minimum deflection of the machine frame under maximum working pressure. AKAS laser tooling guards are standard and offer a vastly improved operator experience without compromising safety. A comprehensive range of options are available to fully tailor the machine to requirements including 6-axis or 8-axis configurations.