Sterling STC 420 AX CNC Twin-Column Automatic Bandsaw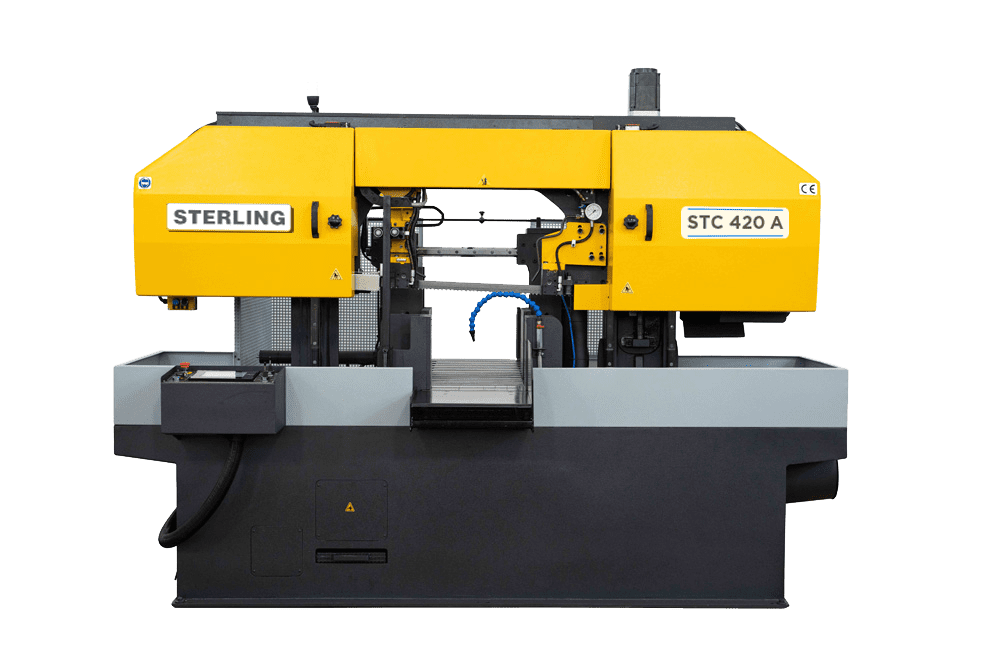 Sterling's range of bandsaws are one of the leading brands in the metal cutting world. The new STC 420 AX CNC is designed to maximise our customer's production of heavy metal beams, profiles, and pipe cuts in high-volume quantities, with a fully automatic servo feeding and cutting system. Automatic controls and sensors maximises the performance to cost ratio, and extends the lifetime of a blade up 50% longer.
The Omron Touchscreen CNC controller on this saw enables the user to set-up to 100 programmes with 50 steps each for automatic cutting, simply punch in your lengths and quantities, and let the saw do the work for you.