Sterling STC 440 DGAS CNC Twin-Column Automatic Bandsaw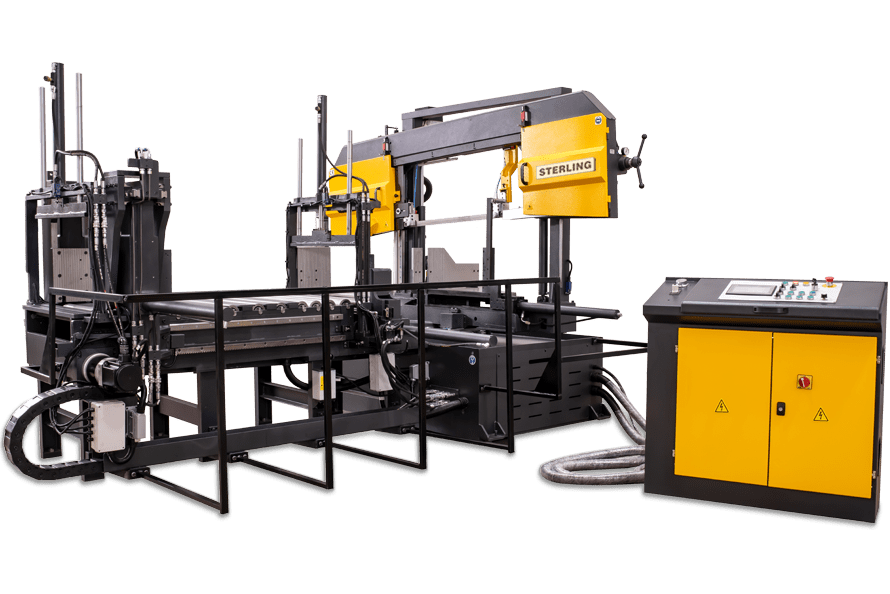 As close to flawless cutting as you can be
The Sterling DGAS range of twin column CNC vice feed automatic bandsaws provide unique double mitre capability, offering a production solution for automatic mitre cutting in both small and large sections.
With the addition of a touchscreen CNC control, this allows the operator to program up to 50 steps in a cutting cycle. The CNC system then controls the cutting process entirely throughout the cycle dictating the angle of cut and length of cut to extreme accuracy.
The DGAS has the capability to be programmed offline for removal of operator error. The servo drive system can reduce the cutting tolerances close to zero error margin.
STC DGAS is ideal for mass production and bundle cutting of solid material, tube and profile.