Sterling 280 Double Mitre Pull Down Bandsaws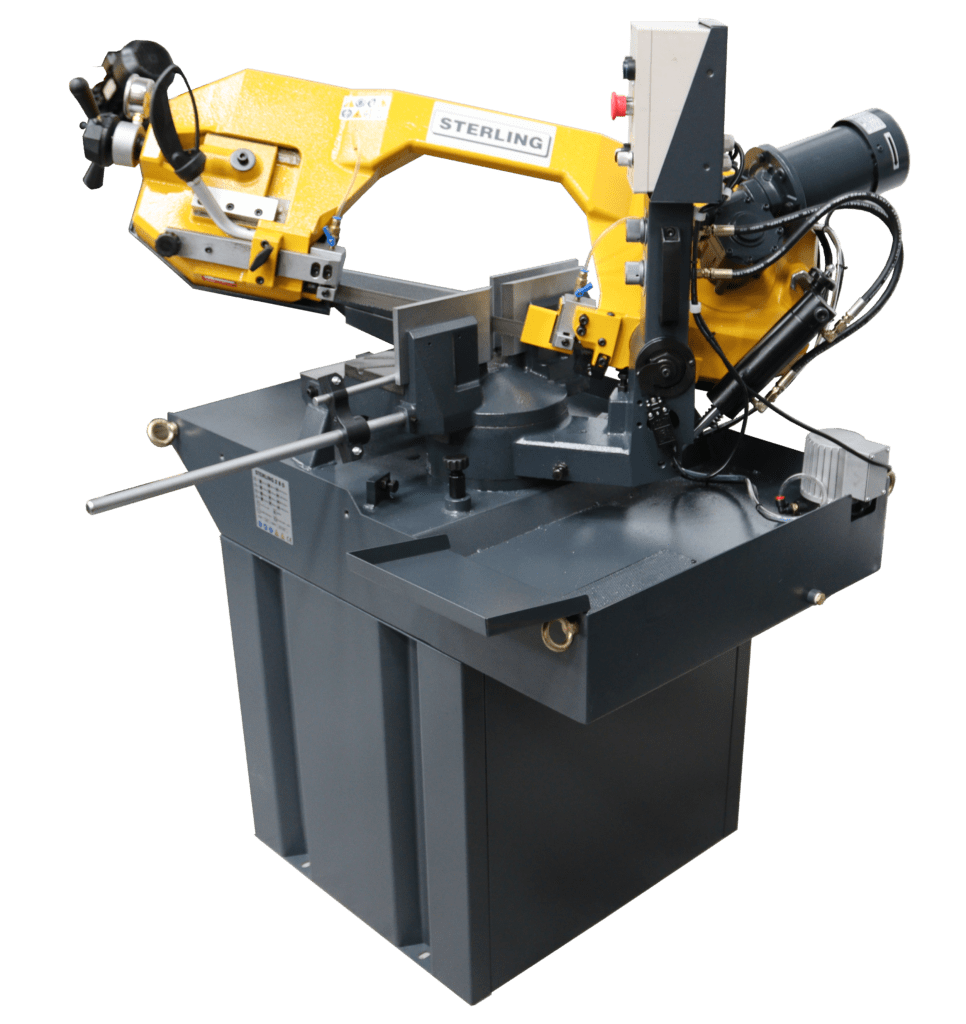 The Sterling 280 offers double mitring, up to 60°, a coolant system and a cast bow construction. This versatile saw has 2 cutting speeds in the 415v version, and variable blade speeds on the 240v model, ideal for efficient cutting of different metals.
The range of Sterling Pull Down Bandsaws are fast cutting, quiet running and ideal for sawing mild steel and stainless steel materials. They are double mitring with a quick release vice resulting in a good all round saw for the fabrication and engineering markets.
A built-in flood coolant system helps to not only prolong blade life, but assists with a cleaner cut, preventing overheating and warping of blades. The hydraulic gravity down feed allows you complete control of the speed of the cut, ensuring the drop of the blade suits to the material that you are cutting, with the automatic stop, the blade will stop spinning once the cut is complete, allowing for safer worker interaction.
Ideal for cutting round, square or rectangular section, bandsaws like this Sterling 280 are the mainstay of virtually any fabrication shop in the UK. We offer a wide range of Sterling and Bianco Bandsaws, to fit with your cutting requirements, look at the rest of the range here.
We also supply blades and coolant too, these can be purchased directly off our tooling website.