Sterling Swift 280 Double Mitre Pull Down Bandsaws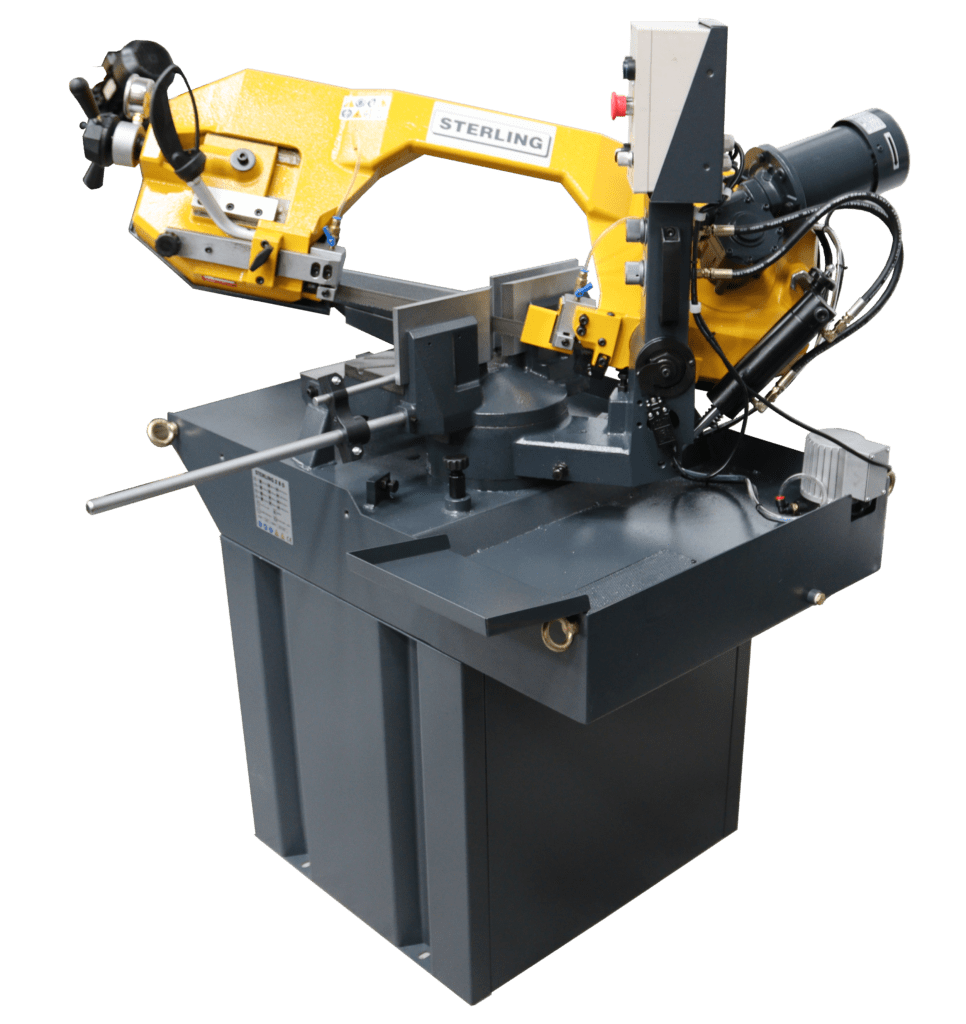 The Sterling 280 offers double mitring, up to 60°, a coolant system and a cast bow construction. This versatile saw has 2 cutting speeds in the 415v version, and variable blade speeds on the 240v model, ideal for efficient cutting of different metals.
The range of Sterling Pull Down Bandsaws are fast cutting, quiet running and ideal for sawing mild steel and stainless steel materials. They are double mitring with a quick release vice resulting in a good all round saw for the fabrication and engineering markets.