Morgan Rushworth HBM Horizontal Bending Press 415V With NC Controller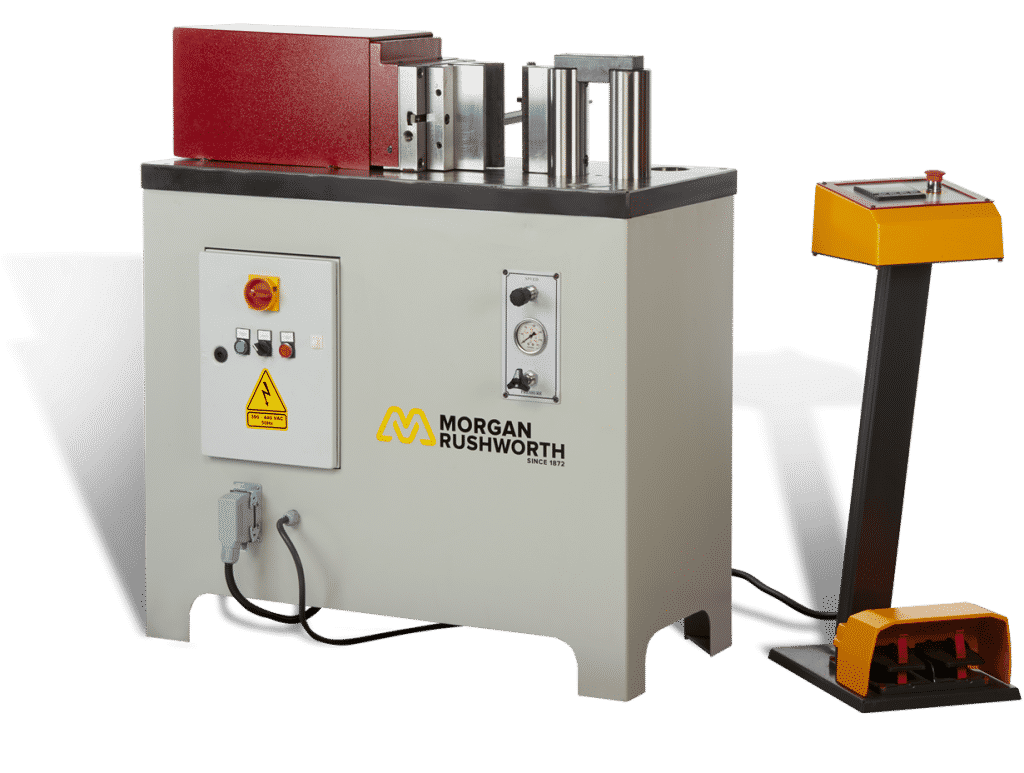 The Morgan Rushworth HBM Horizontal Bending Press range of machines are available with capacities from 10 ton up to 100 ton, fitted with an NC Controller for repeated bends. These machines have proved capable of performing a whole variety of bending applications. It is very easy to manufacture specialised tooling such as pipe bending, bar straightening and angle bending brackets and cleats. The forward and return bending stroke travel can be set with minimum travel, sufficient enough to reload the material therefore reducing cycle time.
These machines are extremely adaptable and capable of a wide range of bending applications. Speak to us about your requirements, and what tooling you would need. The NC Controller is capable of storing 99 programmes, consisting of 15 steps each. The machine can also be fitted with an optional automatic back gauge for increased productivity.
Or why not browse our range of heavy duty press brakes too?