Bianco DS CNC 1R Bandsaw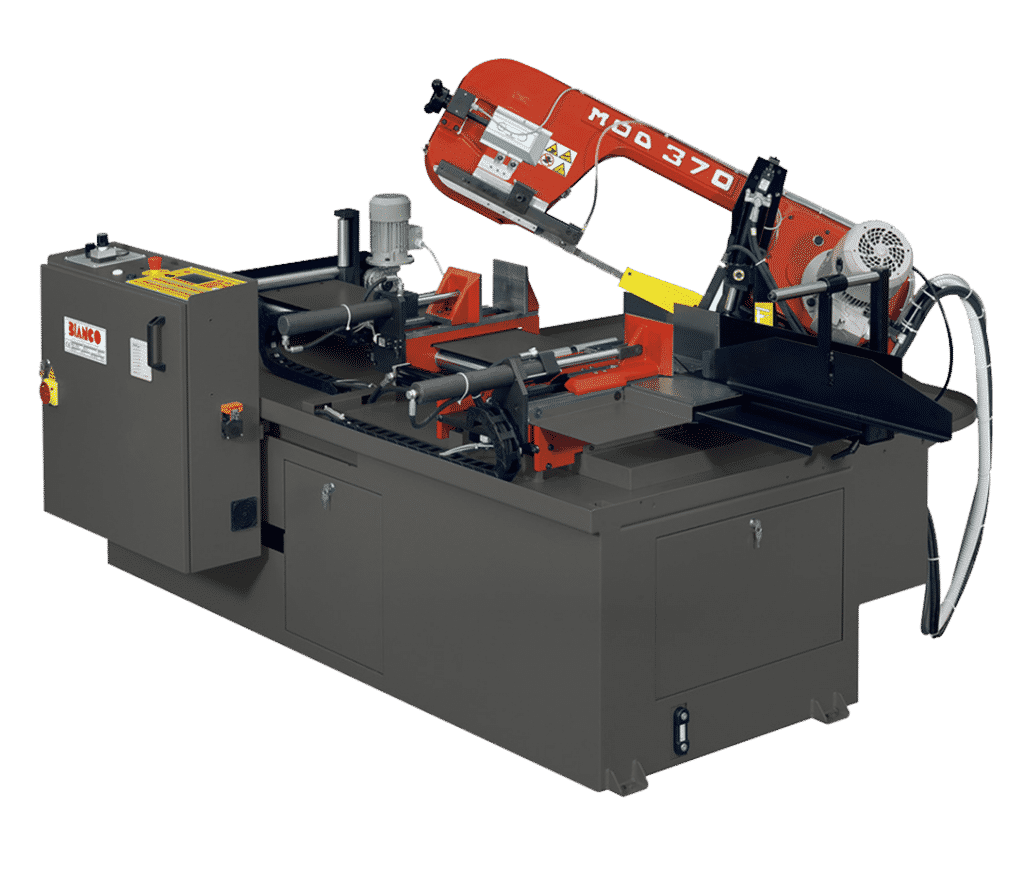 The Bianco DS CNC range offers automatic bow swing in addition to the automatic material feeding system. The 1R features a 1 metre carriage stroke. Both of these functions are controlled through the NC control panel or by optional offline programming. The bow rotation and feeding carriage are controlled by brush-less motors. The controller can be upgraded to a 7″ or 10″ touch screen controller, for easier use.
All Bianco machines are manufactured in Italy to high quality standards with accuracy and longevity as prime considerations. Now available as the 370A and 420A for increased cutting capacities.