Morgan Rushworth HSV Vertical Hydraulic Steelworker 415V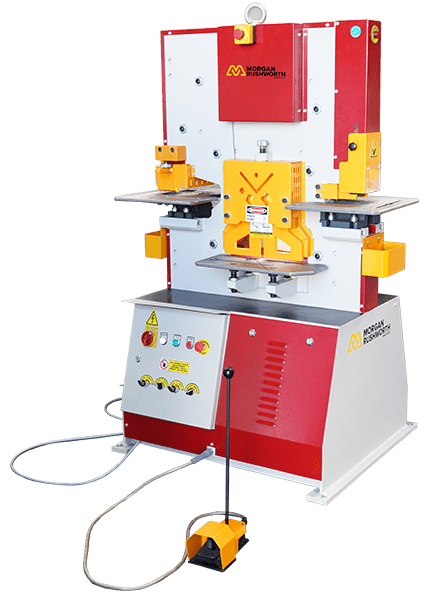 The Morgan Rushworth HSV hydraulic vertical steelworkers supplied with standard tooling including repetition support tables at punch, shear and the notch stations. This compact universal hydraulic steelworker features 5 work stations and have been designed for volume production with maximum efficiency. Punching, shearing, cropping, notching can be instantly carried out by pressing the movable foot pedal. Comprehensive safety guards are fitted as standard on all work stations. The system gives accurate power inching to all five work stations and allows the machine to be stopped at any position giving safe accurate tool setting and work positioning. The vertical ram system ensures maximum shearing quality on angle material.
A 1m auto crop ruled length stop is supplied as standard.