Morgan Rushworth HST Hydraulic Steelworker 415V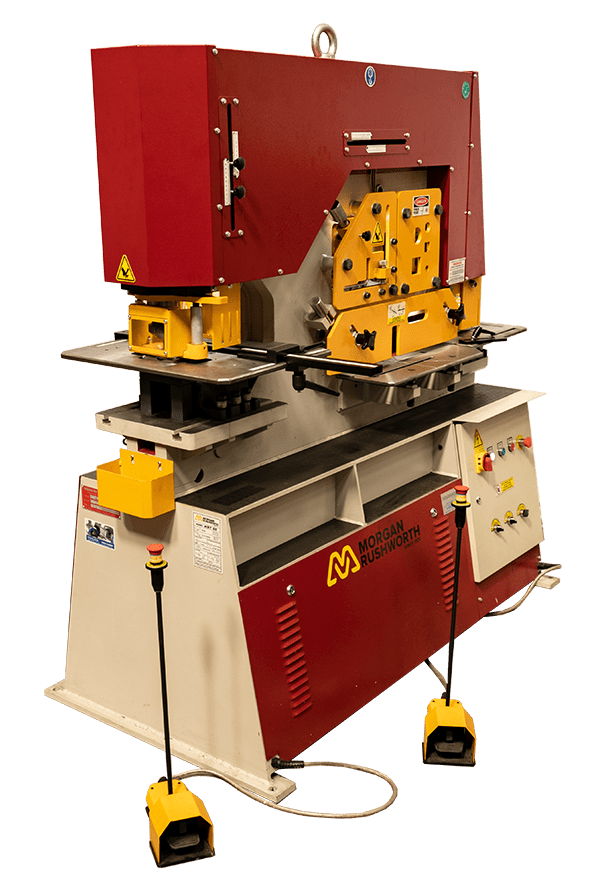 The Morgan Rushworth HST hydraulic steelworkers supplied with standard tooling including repetition support tables at punch, shear and the notch stations. All five work stations are equipped with easily adjustable hold downs to safely control each operation. Comprehensive safety guards are fitted as standard on all work stations. The HST range are twin operator machines with the hydraulic system activated by two shielded foot controls, one operating the punch and the cylinder, the other operating the shear and cylinder. The system gives accurate power inching to all five work stations and allows the machine to be stopped at any position giving safe accurate tool setting and work positioning.
A 1m auto crop ruled length stop and LED Lightings at the five stations are fitted as standard with all HST machines.
Selmach Machinery has two models of steelworkers which range from 60 to 175 tonnes.
Our HST machines are twin operated machines providing power and accuracy whilst our HSW provide single food pedal operation and are designed with volume, production and efficiency in mind.