Morgan Rushworth ACP CNC HPR High Definition Plasma Cutting Machine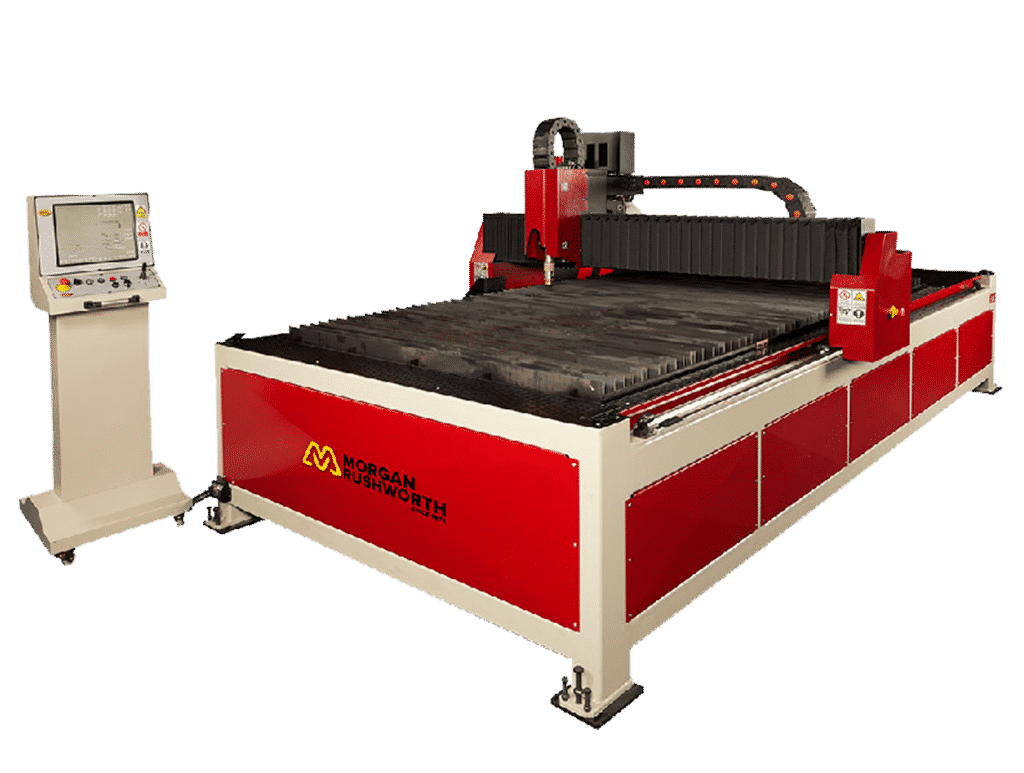 The Morgan Rushworth ACP CNC High Definition Plasma cutting machines have been especially designed for simple but accurate cutting of sheet and plate material and are fitted with an operator friendly Hypertherm micro edge CNC controller. Available in three bed sizes, 2 m x 1 m, 3 m x 1.5 m and 4 m x 2 m, they can be either equipped with the class leading Hypertherm Powermax power sources utilising single gas plasma technology, the MAXPRO200 air/oxygen plasma source or the renowned Hypertherm HPR XD power sources for multi gas high definition plasma cutting. The result is a high quality machine delivering low initial and operating costs, high productivity, superior cut quality and unsurpassed reliability. Supplied with a moveable control panel, zoned downdraft bed, heavy duty linear guidance system and a unique torch access design, this machine has many class leading features.
The ACP 1530/130 has a 3 m x 1.5 m bed and comes fitted with the Hypertherm HPR130XD high definition multi gas plasma source. When ordered with the optional automatic gas console, these models are able to offer true hole technology for superior bolt hole cutting.