Sterling SR Manual Pull Down Circular Saw 415V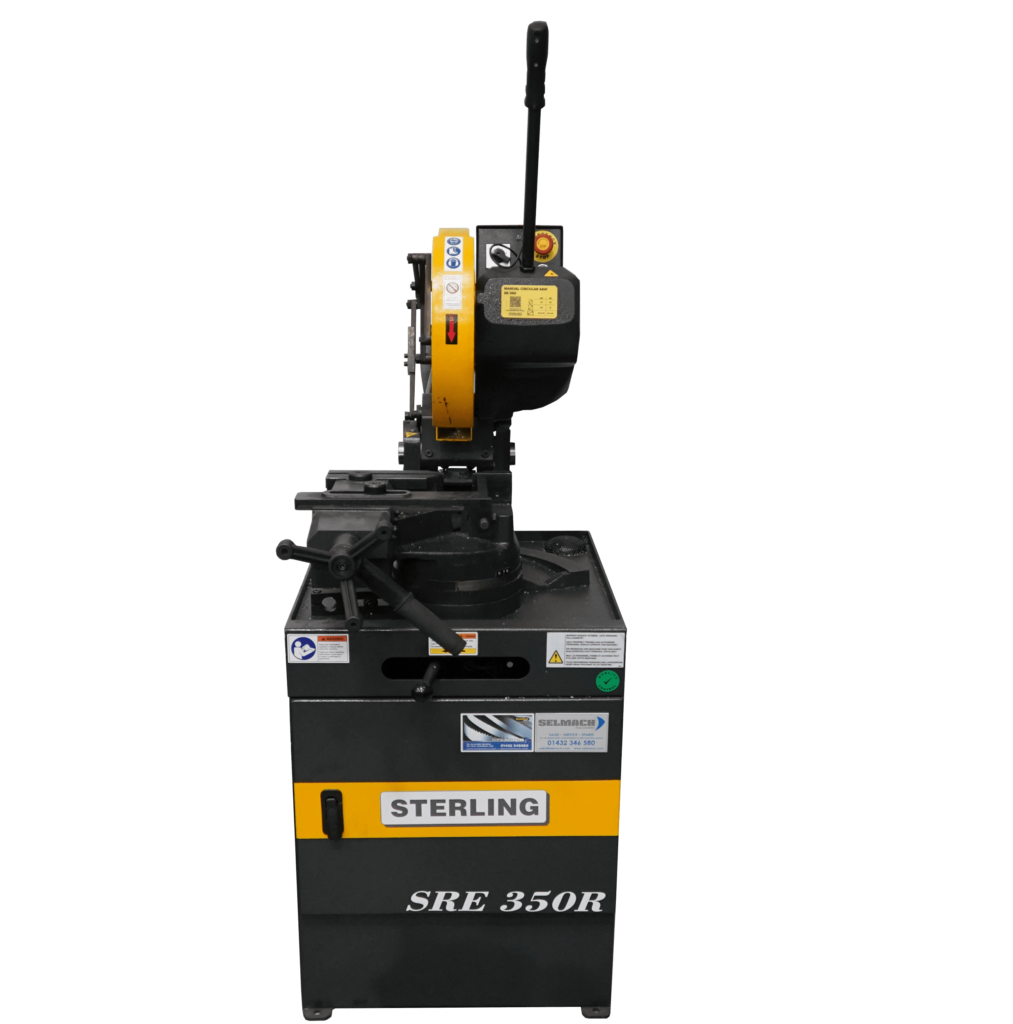 Our range of Sterling manual pull-down circular saws come with the option of three vice types, depending on your requirements. The heavy-duty construction, and quality finish of the Sterling SRC and SRE range of circular sawing machines is outstanding. Models with 275, 315 and 350mm diameter blades are offered. Not only as the standard pull down version – with or without a pneumatic vice system – but also in a fast cutting, semi-automatic design for production cutting too. Double clamping and self-centring vices on the SRC ensure material is always securely clamped in the optimum cutting position. The eccentric vice of the SRE allows for specific applications that would otherwise be impossible on the centred vice.
We also supply blades and coolant too, these can be purchased directly off our tooling & consumables website.