Sterling C-XS Automatic Circular Saw 415V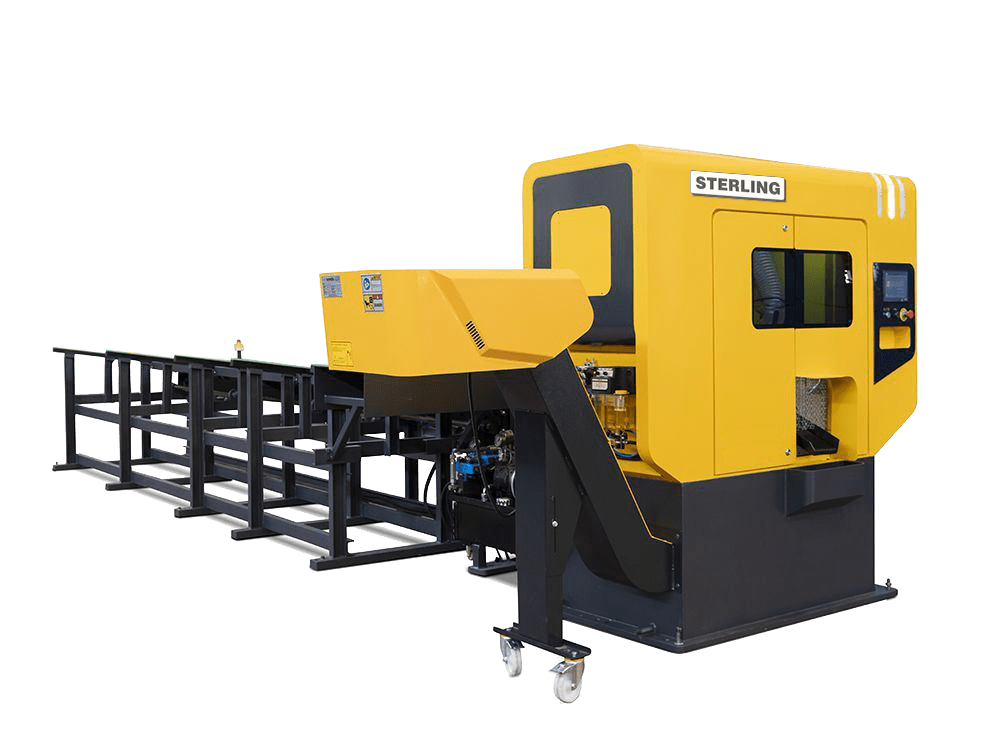 The C-XS range are the ideal machines for rapidly and efficiently producing cut-off pieces of steel and non-ferrous metals with a material cross-section up to a diameter of 150mm. The saws are designed to be used with TCT circular saw blades in order to cut solid bars at high speed with exceptional precision. It is also suitable for HSS blades to cut hollow tubes as well.
With the standard 800mm stroke servo feeding a six meter automatic loader, these saws are perfect for large-scale production of solid bars.
We can also supply blades and coolant too, these can be purchased directly off our tooling website.