Sterling SRA 270 DGSA Semi-Automatic Double Mitring Bandsaw 415v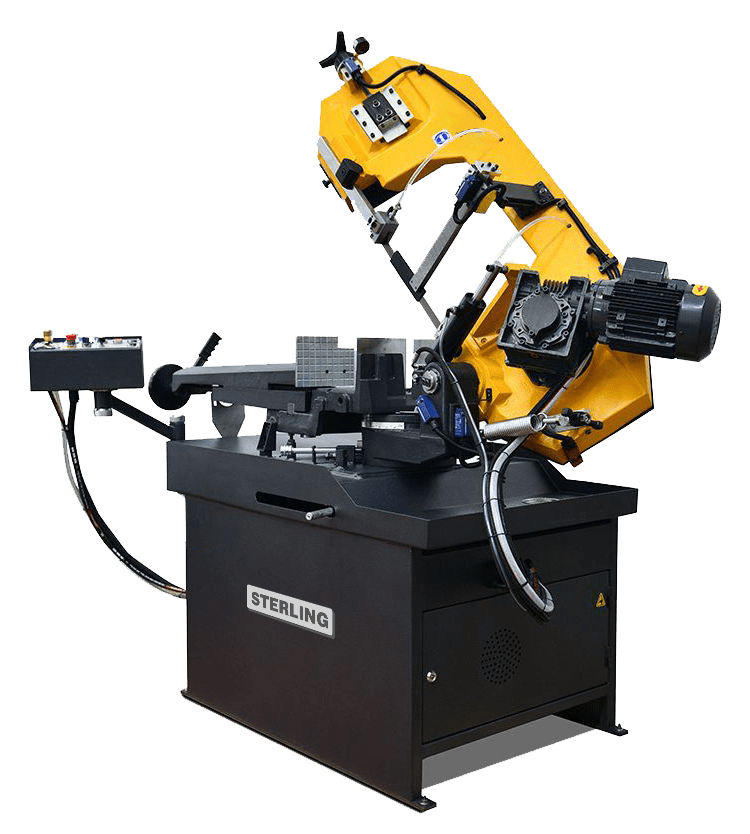 The comprehensive Sterling range continues with the compact but robustly constructed SRA 270 DGSA model. This machine features auto down feed operation with an automatic bow return. The double mitring head design allows the cutting of angles to either the left or the right without turning the material over, and features a sliding, hydraulic lock-on / lock-off vice.  Variable blade speeds are standard, suitable for cutting a range of mild or stainless steels.
The range of Sterling Bandsaws are fast cutting, quiet running and ideal for sawing mild steel and stainless steel materials. They are double mitring with a quick release vice resulting in a good all round saw for the fabrication and engineering markets.