CMS Proline Waterjet Cutting System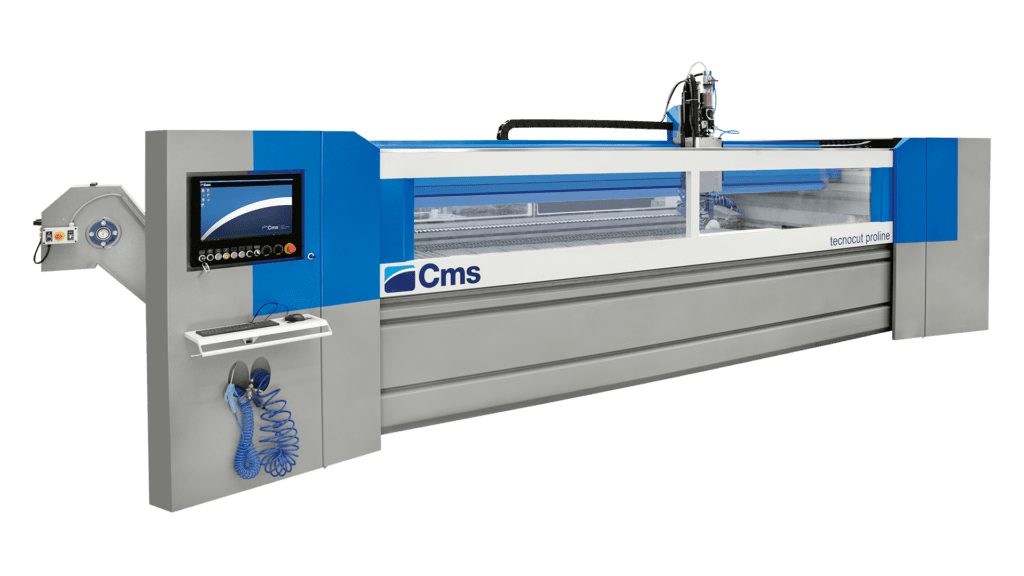 The ultimate machine tool specifically conceived and designed with advanced technical solutions for the waterjet cutting technology, in order to achieve unmatched performance.
The CMS Proline is built around a stainless-steel frame ready for integration with the "Dredge", a fully automated and maintenance free abrasive removal system, an automatic water level control for submerged cutting and rotary option for pipes processing.
The overall machine structure, especially the rugged gantry system, offers unmatched rigidity and thus consistent cutting accuracy over time, thanks also to the ground helical rack and pinions, combined with high precision gearboxes.