Morgan Rushworth XS Fibre Laser Cutting Machines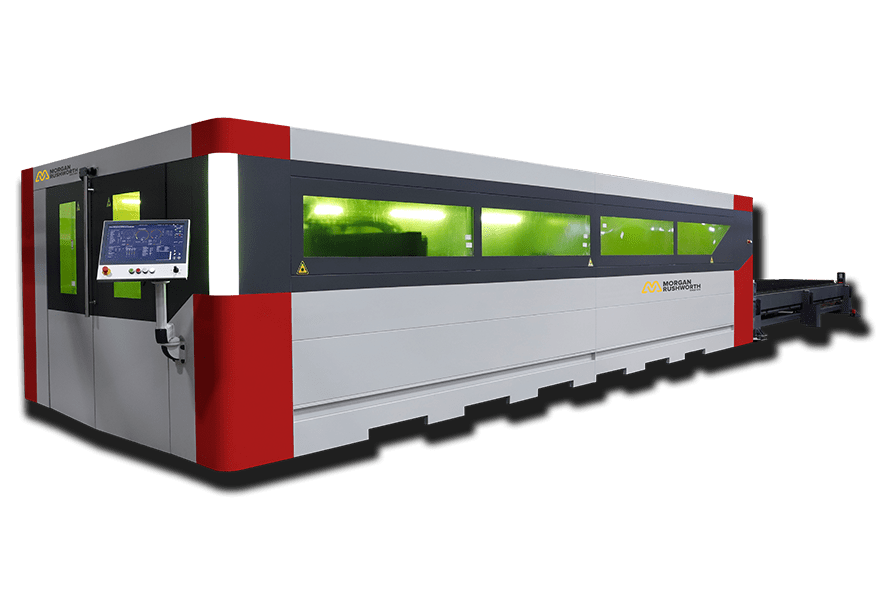 The Morgan Rushworth XS range of fibre lasers are available in a range of bed sizes and are equipped with an automatic shuttle table with dual pallet changer enabling parts to be safely loaded and unloaded whilst the machine is still cutting. Class leading components ensure superior cut quality, high reliability and reduced down time.
The range covers from 6kw up to 20kw which with the high performance rack and pinion system for X & Y axis and a rigid gantry and frame structure, resulting in fast acceleration, fast positioning speeds and fast cutting times. Optionally machines can be fitted with linear motors and guides for even greater acceleration. A user friendly touch screen CNC control allows parts to be programmed on the screen or imported from an office PC, providing flexible modes of operation.
Upgrade the machine with additional automation by adding the compact tower or full size tower system.