Almi AL100u / AL150u Abrasive Tube Notching Machine 415v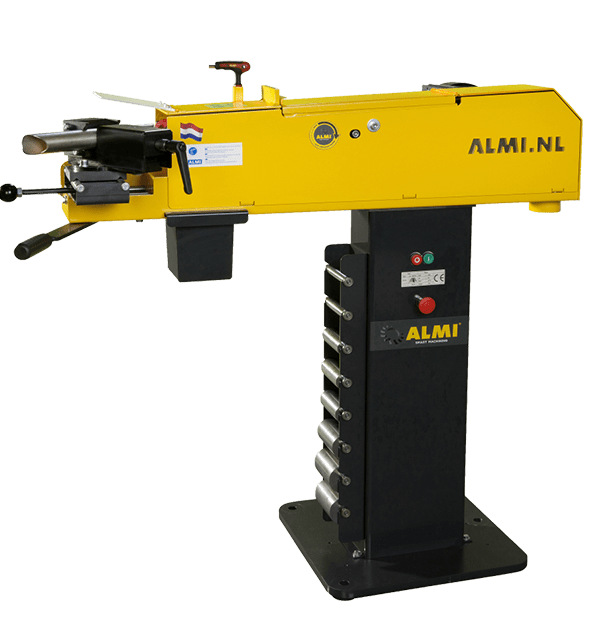 The AL100u is operated with a lever. With the AL 100u you can grind material from Ø20 to Ø76.1. The cross support and the slide with rotatable clamp are infinitely adjustable. This allows all tube profiles to be grinded at any desired angle from 30° to 90°.
The Al150u has a wider belt (150mm), and can grind material from Ø20 to Ø114.3, and is operated by either a lever or handwheel operation for greater precision.
Both machines grind square, rectangular and round pipes with different wall thicknesses and is suitable for all common material types. Thanks to the ALMI belt adjustment system, adjusting the grinding belt is now even easier with the supplied hex wrench. The grinding belt can be tensioned quickly and changing grinding rollers can be done in just a few seconds.
Fitted with a deburring table, when a pipe has been ground it can be easily deburred on the deburring table. This makes the machine truly multifunctional.