Ajan Oxy Fuel CNC Grid Cutting Machine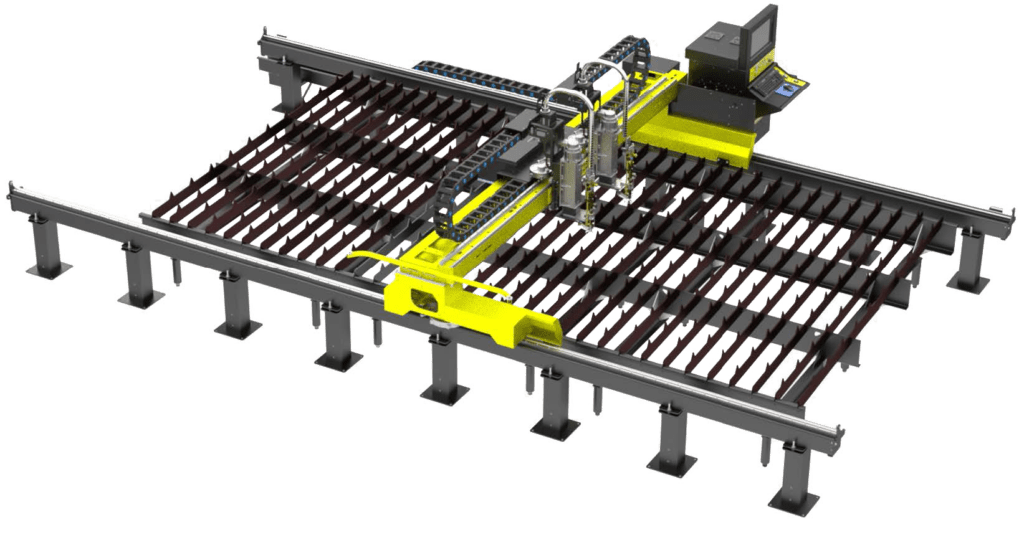 The Ajan Oxy Fuel CNC Grid Cutting Machine is the perfect solution for efficient cutting of full joint, press locked, welded press fitting and forge welded grating, all typical used for platforms, racking, flooring and stairways. Capable of cutting multiple thicknesses, depending on your requirements.
Ajan offers high quality profile cutting for a range of materials, delivering both excellent edge squareness and a virtually dross free finish, while maintaining production feed rates. The machines are constructed to a heavy industrial standard and, by manufacturing the machine totally in house including all of the electronic components, Ajan ensure that they can offer the required support to the machine for the duration of its working life. All models come complete with Ajan CAD/CAM software including comprehensive features and free software upgrades.
Options include additional oxy cutting torches and larger bed sizes to suit your requirements.