Curvassi MTX 32H Mandrel Tube Benders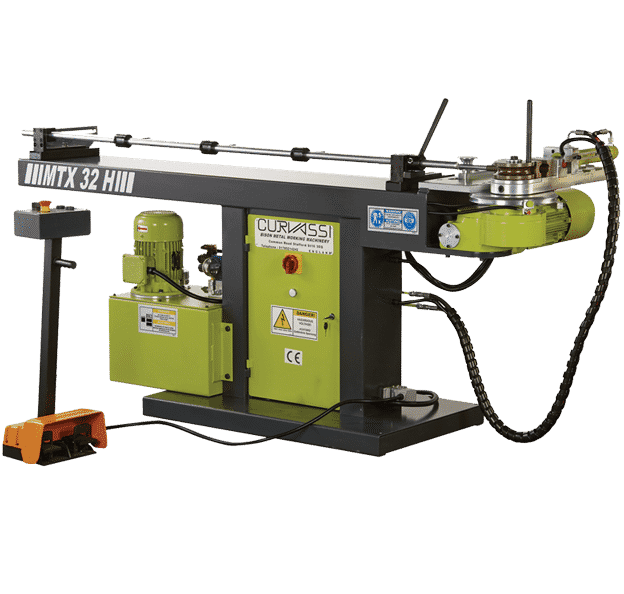 The Curvassi range of bending machines achieve fast and accurate bending in round and square tube, flat bar, round bar and square bar. Thin wall tube is effortlessly bend to a tight radius with the aid of a mandrel bar. The machines are ideally suited to production environments as a 180° bend is performed in just three seconds.
The Curvassi MTX 32H features a hydraulic vice, but see the MTX 32 for the option of a manually controlled vice.
If you are interested in using this machine for creating Bow-Top railings, see our specific MTX32 Bow-Top Railing Configuration here.