TMH 50 Hand Lifting Magnet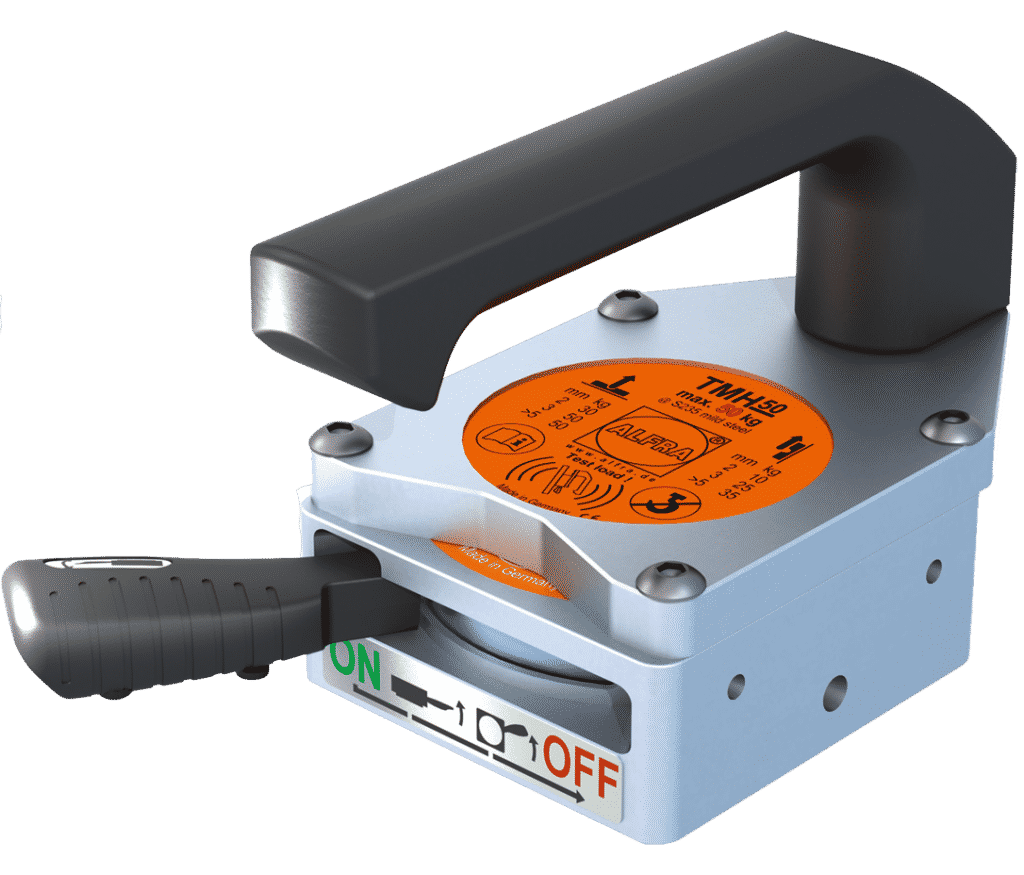 You need to have the correct equipment to lift, move and position the work pieces and materials that you work with, you need a solution that you can trust, a solution that is reliable, convenient and won't cost the earth. Anyone who has ever wondered how on earth they are going to move a piece of heavy metal across a busy work area will understand the problem. Or those, who have ever had to wait for a hot work piece to cool before it can be safely re-positioned may also relate to the frustration.
The new TMH 50 Permanent Lifting Magnet enables easier lifting, moving, positioning, aligning, forming and transporting of your sheet & plate metal materials during production.