RVD Belt Grinder Tube Notcher and Belt Grinder 415V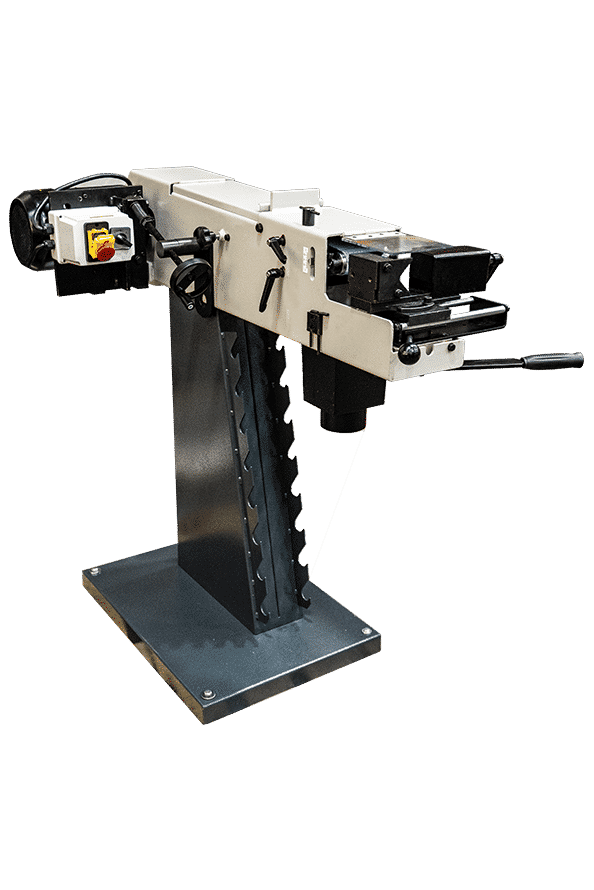 The RVD belt driven pipe notching machine achieves a superior notch finish due to the greater accuracy of the roller and belt notching method.
The machine is capable of grinding square, rectangular and round pipes with different wall thicknesses and is suitable for all common material types. The grinding belt can be tensioned quickly and changing grinding rollers can be done in just a few seconds. Fitted with a deburring table, when a pipe has been ground it can be easily deburred on the deburring table. This makes the machine truly multifunctional.
*New colour scheme for 2022*