RVD SmartFibre ER Compact Fibre Laser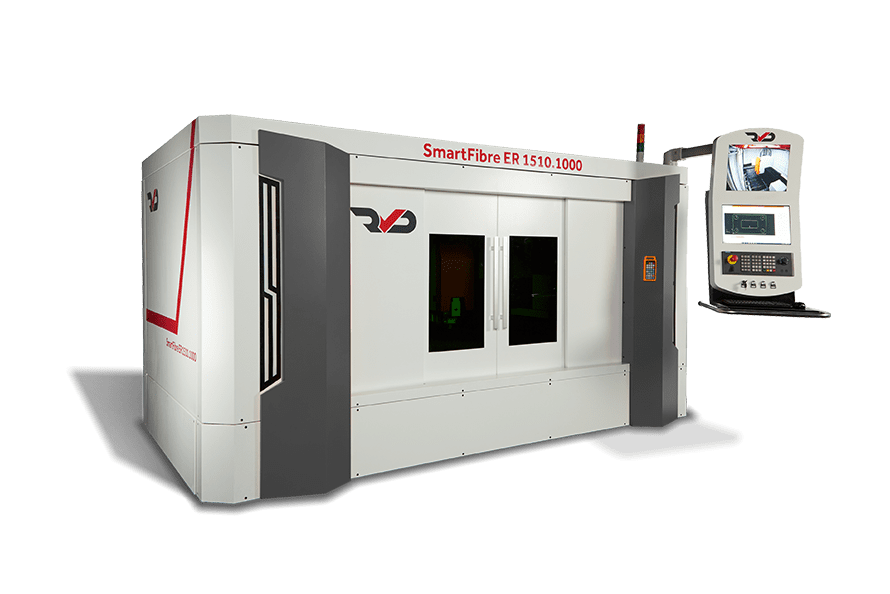 The RVD SmartFibre ER CNC compact fibre laser cutting machine is available with a bed size of 1M x 1.5M with power sources ranging from 1kW through to 4kW.
All RVD ER models are supplied with a manually operated transfer table. This is simply moved in and out of the cutting enclosure allowing the operator to easily load and unload the material. This cost effective design therefore has the advantage of providing an in house, compact laser cutting facility at an affordable budget. The additional benefit is the limited space required resulting in the ideal solution for the smaller workshop.