Morgan Rushworth HSP CNC Punch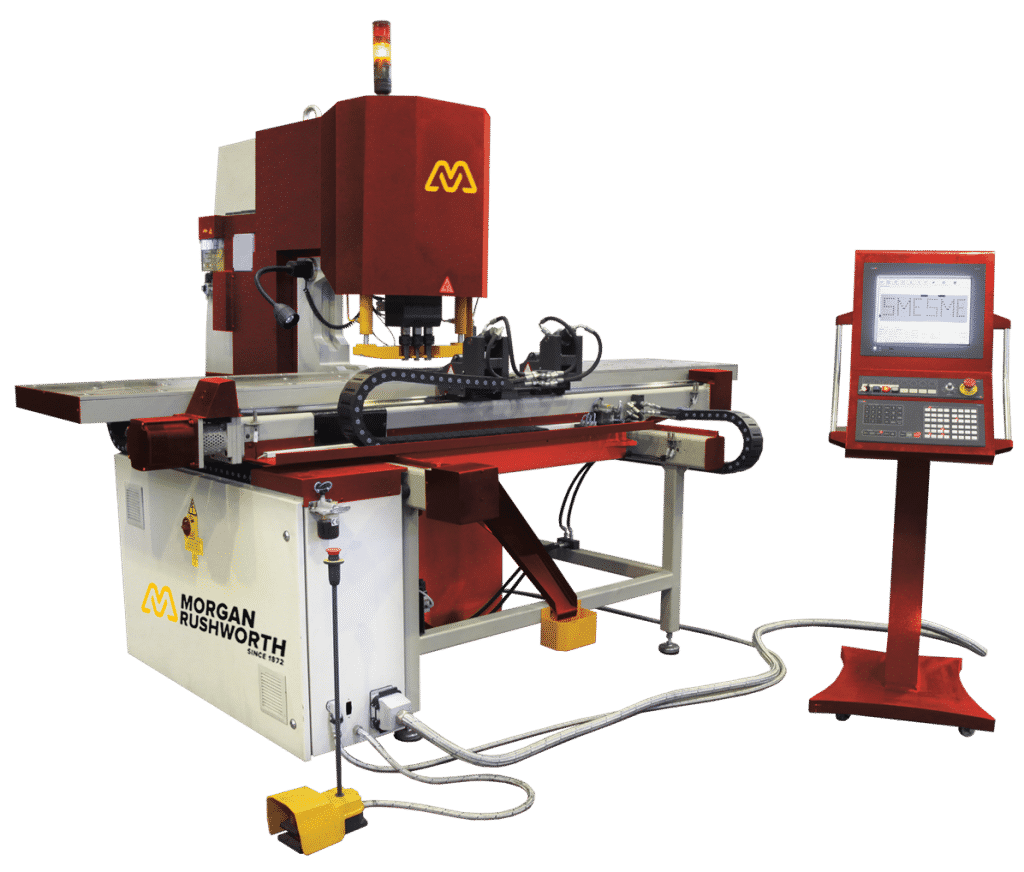 The Morgan Rushworth HSP CNC Punch Range are fully automatic punching machines. The punch station has three tool holders for varying hole sizes. The hydraulic grippers clamp the material and move the work piece by CNC command to punching positions. Work pieces can be easily drawn up on the CNC control and saved for future use. The HSP CNC range are high production machines.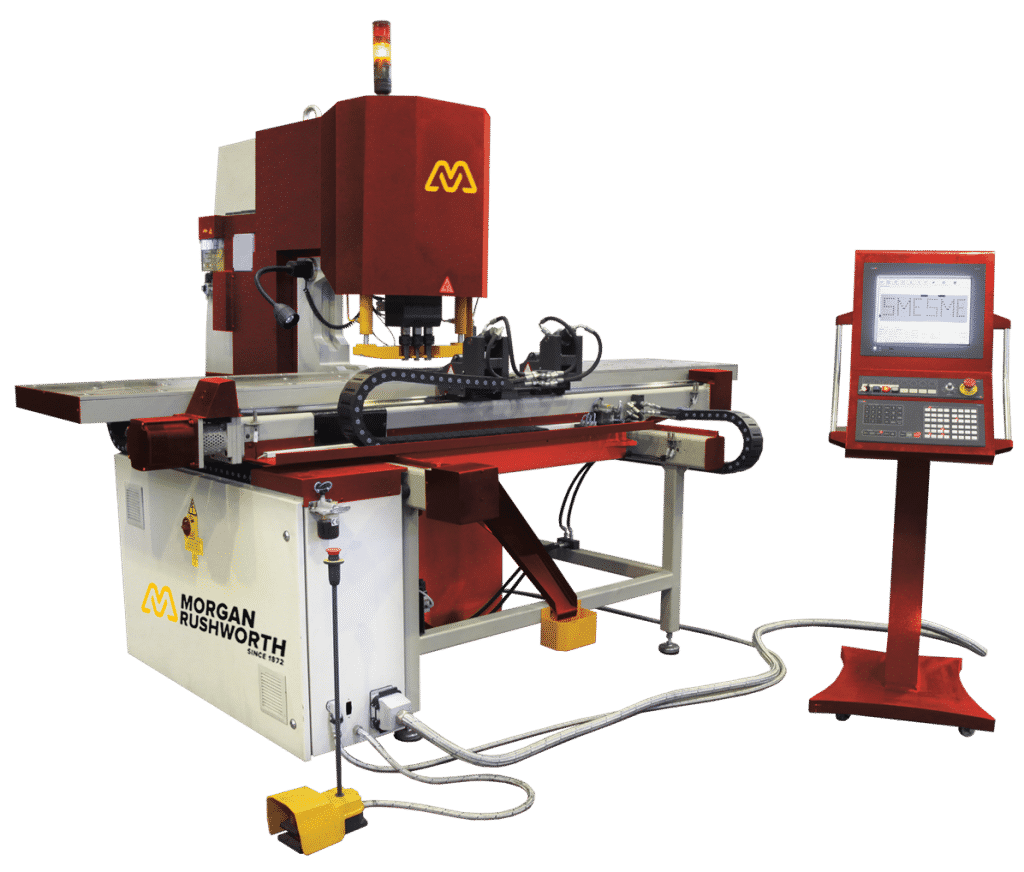 This product is now discontinued however we'd be happy to discuss alternative options with you. If you're looking for consumables, servicing or spare parts for this product, please contact our sales team.
VIEW AlTERNATIVES