Cidan Prolino Folding Machine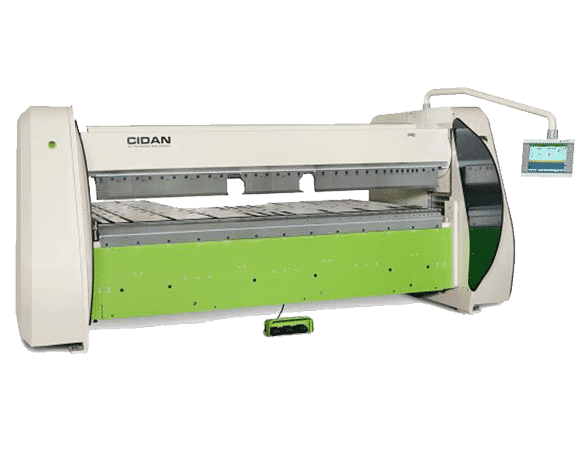 The advantages of the Cidan Prolino Folding Machine is that it can fold complex profiles and large panels with high precision, increased flexibility and productivity. The Prolino shows significant improvement s in profitability compared to a pressbrake.
The combination of an eccentric that drives the clamping beam with 50 tons (55US) clamping pressure and dual drive for the folding beam makes the machine perfect for industrial manufacturing. The clamping beam opens as the folding beam returns so that they are positioned for the next step simultaneously. With the crowning system it is possible to make exact bends with high precision and a precise folding radius. The Prolino can be prepared for tools up to 254mm high. Change of tool height does not require any machine change. The Prolino may also be provided with the Multifold tooling system i.e.  with divided tools in lower and folding beams. The multifold system can be combined with a height adjustable back gauge, perfect for gauging reverse Z flanges on the back gauge. In this way all 3 beams will hold divided tooling, making it possible to fold very complicated profiles.