Morgan Rushworth ESR Folding Machine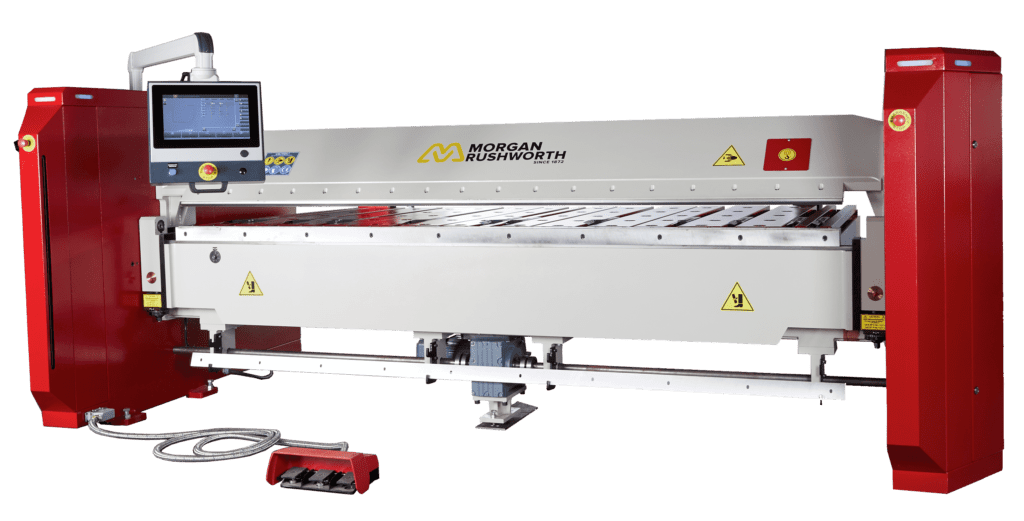 The Morgan Rushworth ESR range of CNC folders are designed to produce fast, accurate and consistent folded parts. Available from 2M to 4.2M bending lengths, all models are supplied with a minimum of 0.75M powered back gauge, with optional longer backgauges including U and L shaped configurations. The backgauge is integral to the rear support table, which is ideal for the folding of large sheets as the weight of the material is supported, resulting in a traditionally two operator job, being able to be performed with just one.
The advanced 2D touch screen CNC, controls all upper beam clamping, folding beam and back gauge movements, with programming carried on the machine or on office PC. Once the operator has drawn the job onto the screen, entered the angles and dimensions, selected the tooling from the library, the CNC then firstly calculates whether the job is possible or not, the developed length and the bending sequence including whether to turn material over or around. All ESR models are supplied with a straight rail with optional high divided tools for the production of box and panel type operations.