The Meyer SR32AE and SR50VAE pillar drills feature auto-tapping and auto-drilling functionalities, that help to speed up your drilling and tapping processes, while improving operator ergonomics and efficiencies.
In the knowledge base video below, machinery consultant Kyran Gear demonstrates how easy it is to use these functions on the SR32AE, and it highlights how beneficial this can be for the operator.
The drills have a built in depth limiter for the auto-feed, which means you can limit how far the drill head will automatically descend. You should set this so that it will descend just below the bottom edge of your material, this will ensure that the drill bit will go through fully, and then the drill head will retract back up automatically once it's hit that depth.
The same applies for tapping, ensure to change the depth to suit the length of the tapping bit. When in tapping mode, the drill head will reverse direction when it hits the depth limit, allowing the tapping bit to reverse through the thread that it has created without incident.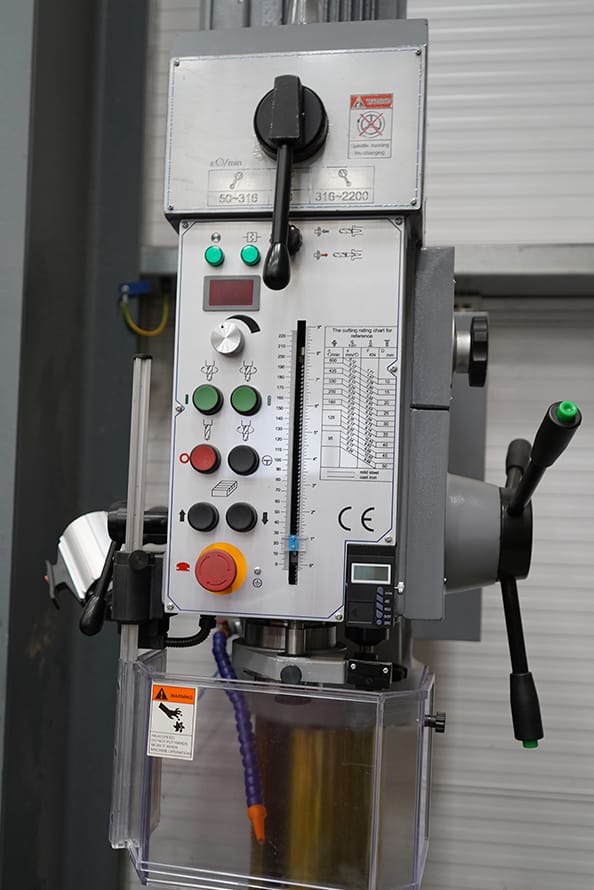 On the side of the machine you can select between drilling and tapping modes at the flick of a switch, you can also control the flood-coolant system from here too.
The difference between drilling and tapping modes is what action clicking the green button on the feed arm handle will cause. In drilling mode it starts or stops the automatic descent of the drill head. In tapping mode it will change the direction of the tapping bit from either forward or reverse.
The variable stepped speeds of the drill allow you to select from a wide range of RPMs to suit the material you are drilling or tapping into.
The SR50VAE features fully variable speeds, for even more flexibility when drilling and tapping.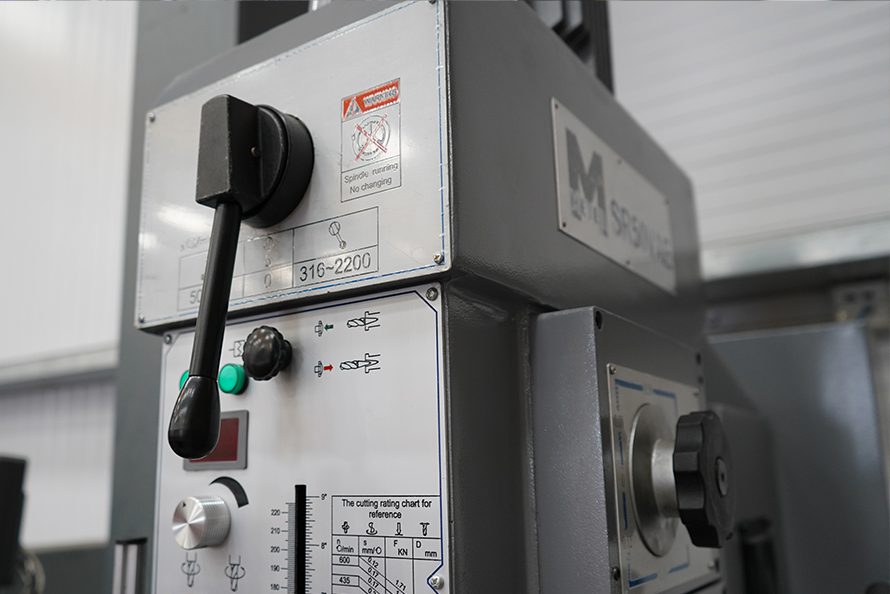 Published 15th June 2022