Sterling SR350 VSA Semi-Automatic Vertical Circular Saw 415V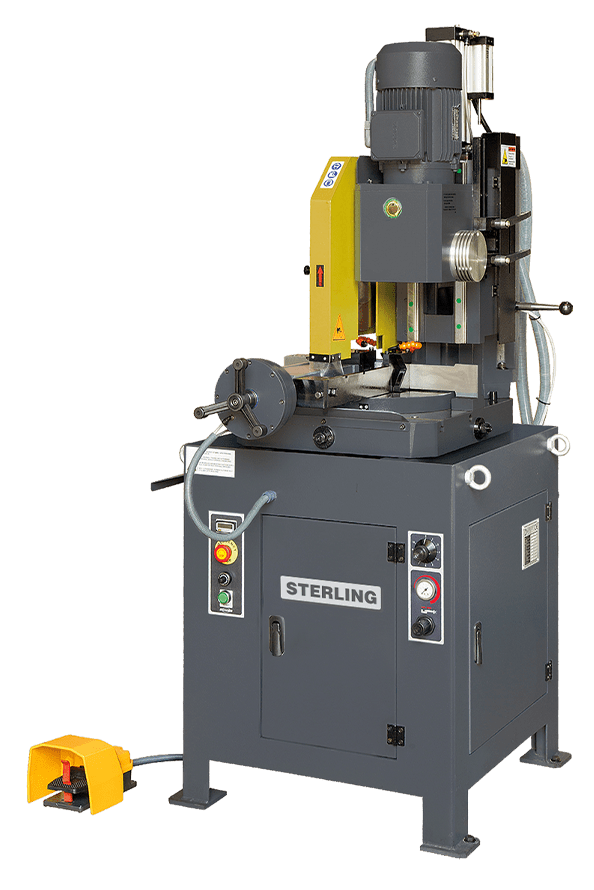 The robust construction and quality finish of the Sterling SR range of semi-automatic circular sawing machines is unrivalled. The SR350 VSA features a down-stroking, vertical saw blade, and a backlash reduction system allowing for perfectly straight cuts and improved accuracy on mitres, without the arc of a conventional circular saw.
We can also supply blades and coolant too, these can be purchased directly off our tooling website.