Sterling SAR 420 SA Semi-Automatic Aluminium Circular Saw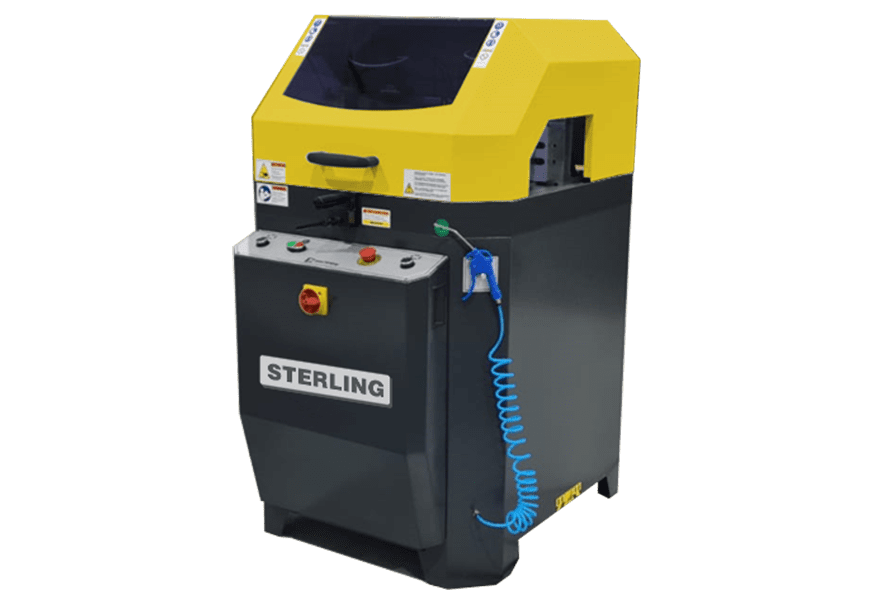 The Sterling SAR420 semi-automatic aluminium circular saws are designed for working with aluminium sections and extrusions. Featuring high blade speeds and semi-automatic operation, with a full enclosures for ultimate safety. These machines use TCT toothed cutting blades which are available in a range of tooth pitches depending on the material section and required finish.
We can also supply blades and coolant too, these can be purchased directly off our tooling website.