Cidan Rotocoil Decoiler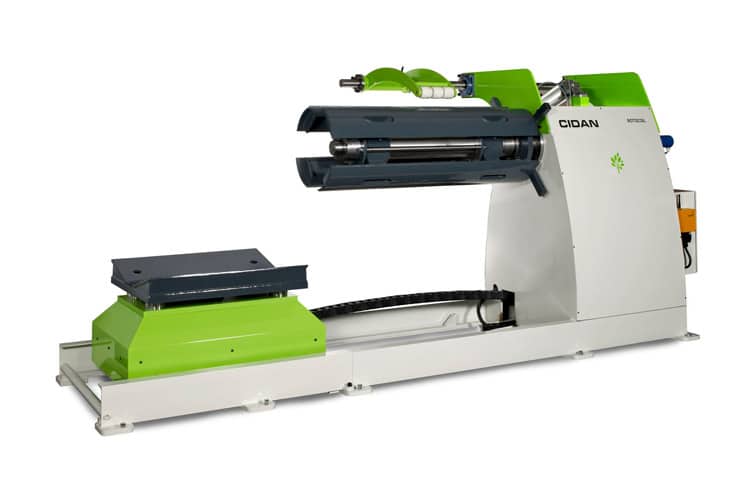 The CIDAN ROTOCOIL Decoiler has been developed for high speed production. The Rotocoil is a unique innovation with an intelligent and clean design, where all the parts are placed inside the machine construction, in order to prevent any damages in heavy industrial environments.
The Rotocoil communicate with the cut to length/slitting line, to ensure a smooth, fast production. The motor is frequently controlled and the decoiler can reach a maximum speed of 45 meters per minute. The hydraulic mandrel has four support plates to maintain a perfect round coil shape during expansion. The mandrel is equipped with hydraulic wedges to keep the coil tight to the mandrel during the whole decoiling process. The optical loop control sensor measures the distance from floor to the loop and makes sure the decoiler will start and stop decoiling smoothly.