When it comes to economical drilling and light milling on long work pieces, the Bauer Bohrmax CNC Automatic Drill and Mill most definitely has the edge. In the video, Bruce explains some of the features and benefits of the Bohrmax Drill and Mill line.
With a German pedigree – synonymous with exceptional quality, reliability and efficiency – the Bauer Bohrmax CNC drill and mill is a robust and well-engineered example of a machine of its kind that perfectly suits the engineering and fabrication industry.
"Investing in a Bohrmax will modernise your production and ultimately increase your bottom line in a very competitive market"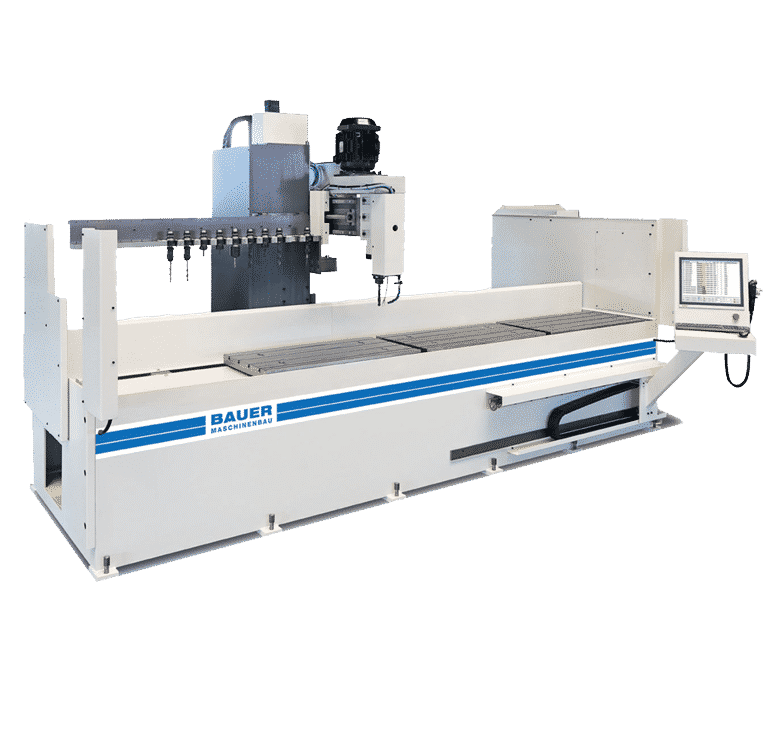 One of the reasons the Bohrmax is suited for the engineering industry is its capacity. Typically, machining centres have a small bed size, but the Bohrmax has a table bed that supports between two to ten metres, so it's perfect for beam work, box sections or plate.
Not only does this machine allow you to drill or light mill longer workpieces but it is surprisingly easy and quick to programme. One of the issues our customers have is of manual marking, which is subject to human error, inaccurate and time-consuming.
The Bohrmax can be programmed after just a couple of hours training so you're up and running almost immediately, for precision, excellent control and fast, efficient production.
If you're rubbing your hands together with glee at having found the perfect drill and mill machine, you'll be even more pleased to hear that this machine is particularly well priced compared to CNC machining centres.
So, save time, money and drastically improve your automation and workflow with the Bauer Bohrmax CNC drill and Mill. Contact us today and get your milling and drilling sorted.
Published 1st March 2019