When it comes to the subject of cutting machinery, you probably insist on several things…
Firstly you want the job done safely, but you also need it done fast.
You might want a machine that doesn't take up half your workshop floor, but you need heavy duty equipment with large capacities that you can rely on. You require a circular saw that is adaptable, versatile but is also reliable and easy to maintain for maximum longevity and service. And most importantly of all you want value for money in a range that doesn't cost the earth…
The Sterling SAR range of circular saws earned their place in our showrooms because they do all the above and a little more besides…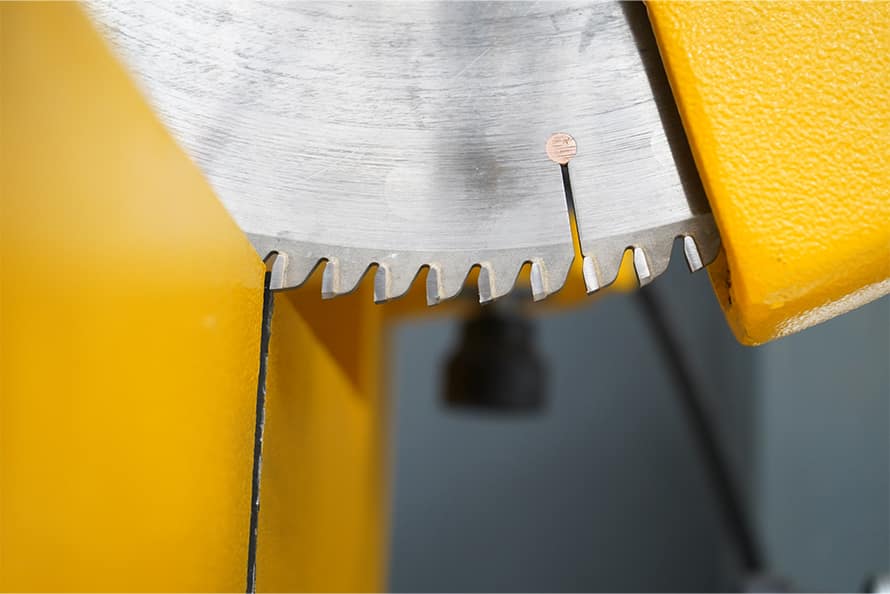 The trio of models that make up our current range comprise of the SAR 400, the 400P and the SAR 550SA, each boasts a solid blade speed of 3000rpm powered by a reliable 1.5kw motor. The manual vice SAR 400 and the SAR 400P with pneumatic vice both feature instant pull down operation, a 400Ø x 32mm bore blade and stand 930mm wide and 1420mm high. The SAR 550 SA boasts a larger 550Ø blade, semi automatic operation and even more impressive capacities than its sister models.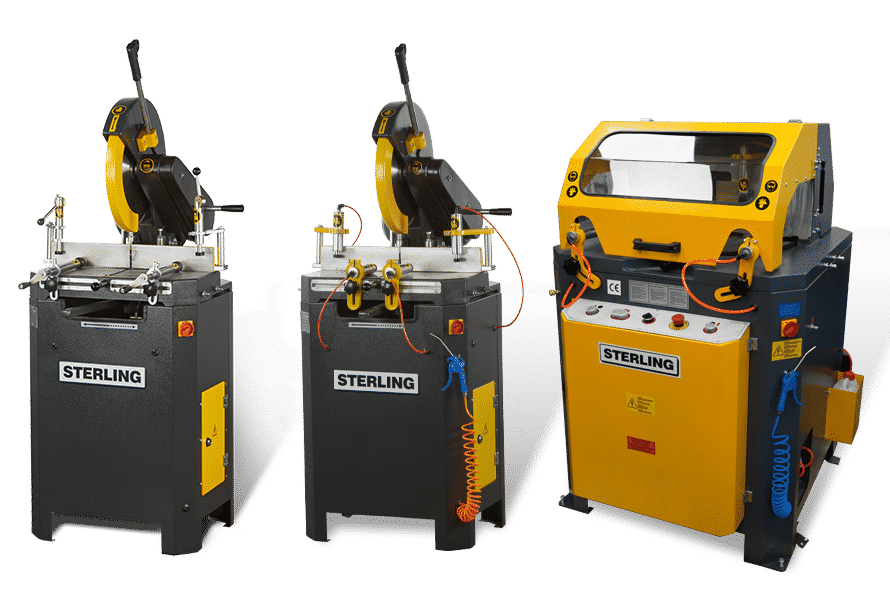 For precision angle cutting whether general profile or commercial aluminium and other non ferrous metals, the Sterling range offer a strong and robust solution. With left and right mitre up to 45°, 30°, 22.5°, 15° and 0° they also handle intermediate angles easily via manual locking of the four manual clamps via the fixing handle. The bar support roller, material length stop and roller conveyer (on the pneumatic models) as well as the flat solid bed and heavy duty machine stand ensure safety just as much as reliability and there's also an airgun to keep everything clean and well maintained.
The range of optional equipment is equally impressive and elevates the Sterling SAR range well above the rest. There is an optional measuring conveyor on the right side of 3, 4, 5 or 6m or to the left a roller conveyor of the same lengths. There is a spray cooling system for safe cutting of aluminium and Hydro-check hydraulic speed setting and twin pneumatic horizontal clamping.
To top it all, there are the high standards of manufacture, material and design that we have grown to expect from the Sterling brand, giving you everything you insist upon and more besides. They're in our showrooms just waiting to prove it.
To learn more about the Sterling SAR circular saw range, feel free to drop us a line on +44 (0)1432 346 580, email sales@selmach.com or get in touch via our website
Published 27th August 2019