Ultra Ace Power Feed Magnetic Drill 110V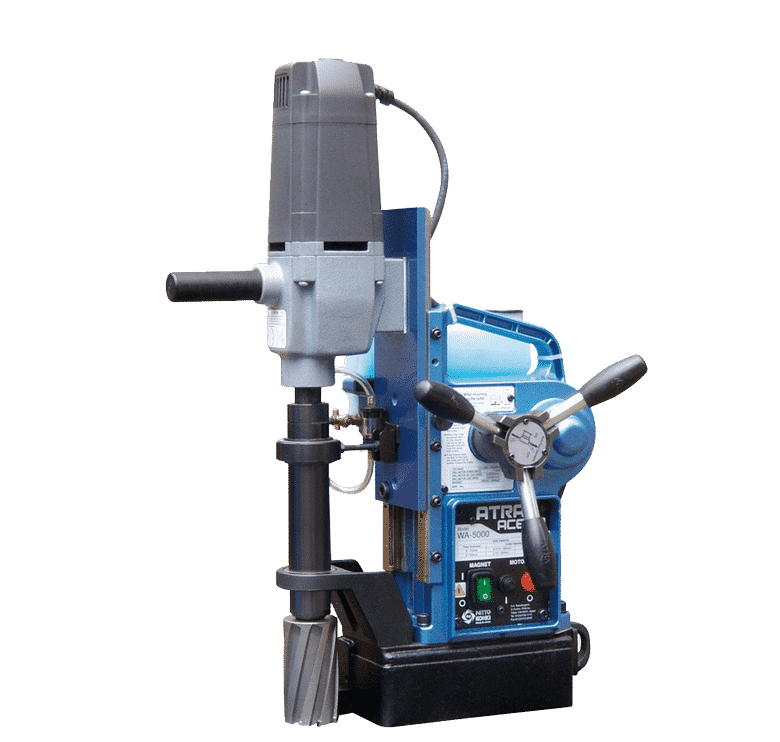 The Nitto Kohki 'Ultra Ace Power Feed Magnetic Drill 110V' with auto feed have been specially designed for use with TCT (Tungsten Carbide Tipped) cutters. They have the benefit of cutting in excess of 3x more holes per cutter compared to ordinary HSS (High Speed Steel) and increase productivity as they are run at far higher rotational speeds. However, standard M2 High Speed Cutters can be used on this machine using the weld on shank arbour adapter.
This particular model is discontinued, however please browse our alternatives.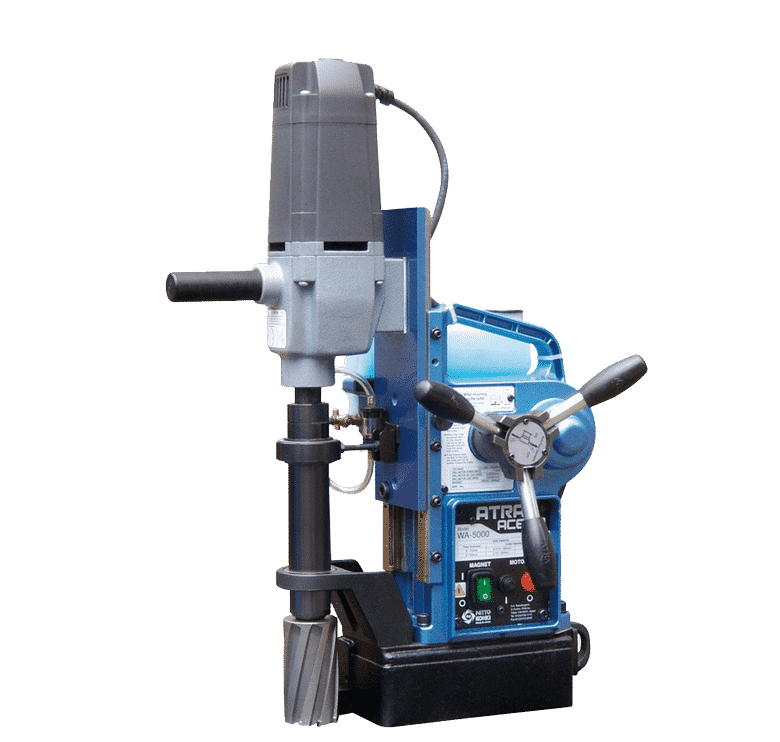 This product is now discontinued however we'd be happy to discuss alternative options with you. If you're looking for consumables, servicing or spare parts for this product, please contact our sales team.
VIEW AlTERNATIVES