Ocean Avenger CNC Drill Line Beam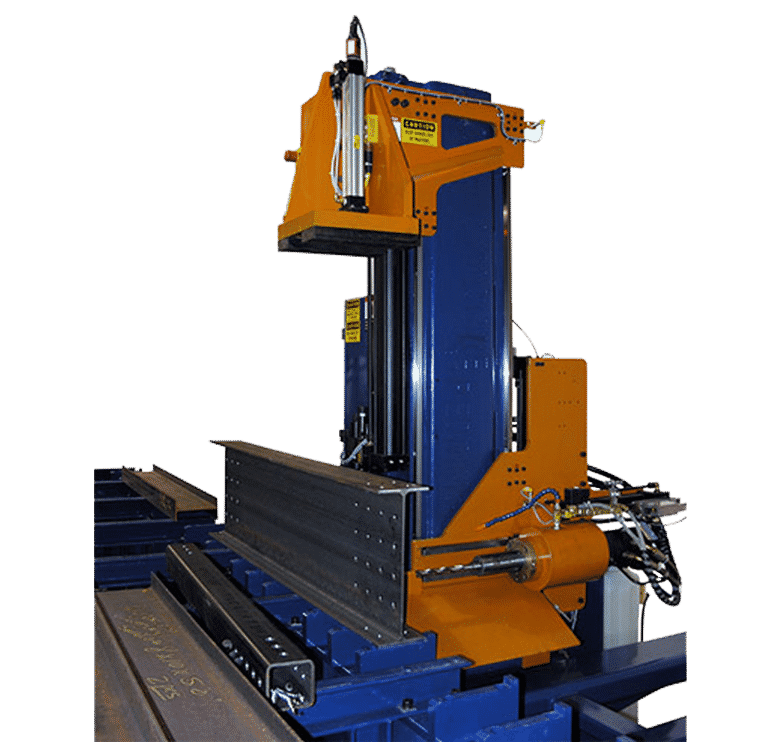 The Ocean Avenger CNC Drill Line has been built for engineering metal beams and columns as well as all steel profiles including channel, angle, flat bar, base plates, square tube and round profiles. Due to its extreme versatility the Avenger has been accepted into many different industries and has made a huge impact on the small to medium fabricators around the world.
Not only does this machine lay out and drills all your holes in any steel profile, the Ocean Avenger achieves this in a fraction of the time it takes you to do it manually. With options to also lay out the marks for all your welded attachments this machine virtually eliminates the need for a tape measure.
The Ocean Avenger Beam Drill Line is an extremely affordable and space efficient beam processing solution as it only requires a floor space of 70ft x 9ft, making it available to smaller companies or fabricators with space limitations. With the ability to cover hole-to-hole in less than 10 seconds including referencing and clamping. The acceleration and deceleration is up to 400% faster than competitive machines.