Morgan Rushworth PSR Ring Rolling Machine 240v / 415v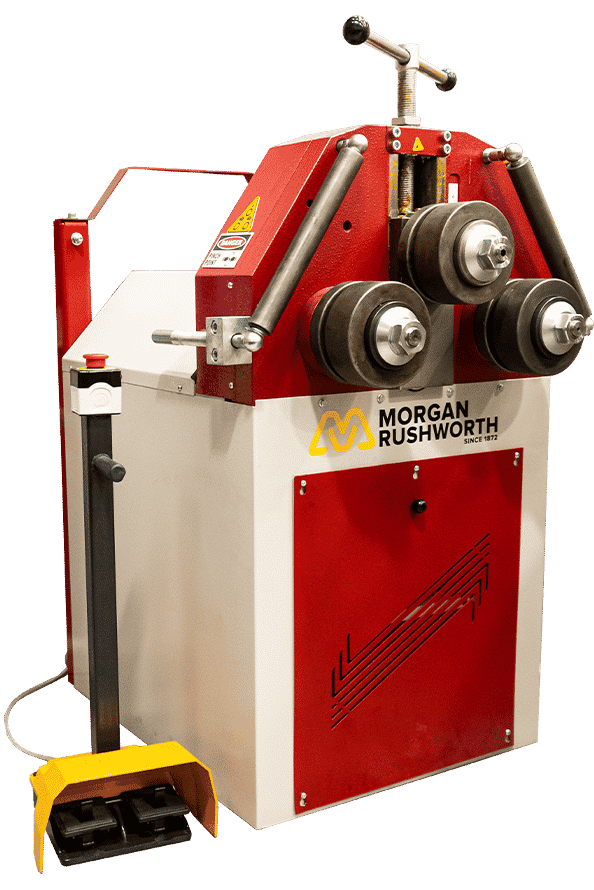 The Morgan Rushworth powered ring rolling machines are available in shaft diameters of 30mm and 50mm.
Both models include a full set of rolls for the bending of flat bar, flat bar on edge, round bar, square bar and box section.
Each of the bottom rolls are powered, providing positive traction, while the top adjustable idler roll determines the bending radius according to its position.